Best Consultants for
189 Visa
Requirements, How to Apply, Fees of 189 Visa.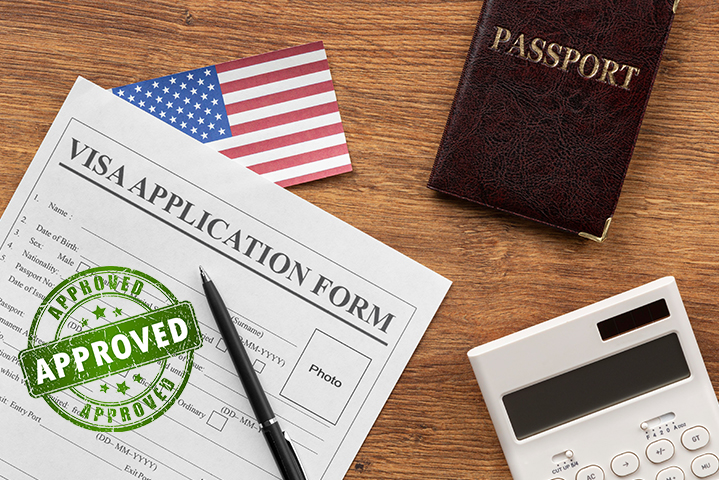 189 Visa
Subclass 189 visa is a popular option for those who wish to move and live in Australia. It provides them with the opportunity to gain permanent residency and become eligible for Australian citizenship. This visa offers a range of benefits, including the ability to work and study in Australia, access to social security payments and other services, as well as the ability to sponsor relatives for permanent residency.
VSmart Migration is one of the best visa consultants in Chandigarh. We aim to provide quality immigration services and counselling to our customers.
Subclass 189 Visa Requirements
It is a points-based visa, meaning applicants must meet certain criteria in order to be eligible for the visa.
This includes having a certain level of English language proficiency, meeting the required points score, and having relevant qualifications or experience.
In addition to these requirements, applicants must also demonstrate that they have adequate health insurance and sufficient funds to support themselves during their stay in Australia.
Eligibility Requirements For 189 Visa
To be eligible for a 189 visa, applicants must meet certain requirements such :
Meeting the English language requirements.
3+ years of relevant work experience is required.
They must demonstrate that they have enough funds to support themselves while living in Australia.
Invitation And Points Test
This includes passing the invitation and points test.
The invitation and points test assesses an applicant's skills, qualifications, and experience against a set of criteria to determine whether they are eligible for the 189 Visa.
To be successful, applicants must score a minimum of 65 points on the test and receive an invitation from the Department of Immigration before they can apply for the 189 Visa.
Education Credentials & Work Assessment (ACS) fee, which costs USD 390 per applicant.
189 Visa Fee
The primary adult applicant is required to pay AUD 4,115, while additional adult applicants (over 18 years of age) must pay AUD 2,055 each.
Dependent children (under 18 years of age) are required to AUD 1030.
How To Apply For A 189 Visa?
If you are an Australian citizen, you can sponsor your spouse, common-law partner, or dependent children to come to Australia.
If the applicant is outside of Australia and the sponsoring person is in Australia, then they must apply for a 189 visa.
 The following requirements must be met:
1) You must demonstrate a genuine relationship with the sponsor and they must be at least 18 years old.
2) You must demonstrate that your spouse, de facto partner or dependent child is not just visiting but has been invited to live in Australia permanently with them.
3) The applicant must have a medical examination within their country of origin and be free from diseases.
4) The applicant must hold a valid passport for the duration of their stay in Australia.
What do we offer?
Easily check your eligibility for Australia immigration with the help of our experts.
Expert guidance for Australian immigration is available to help you navigate the process successfully.
Coaching services by our expert guidance to help individuals achieve proficiency in IELTS and PTE exams.