Study Visa Consultants
in Chandigarh
Requirements, How to Apply, Fees of Study Visa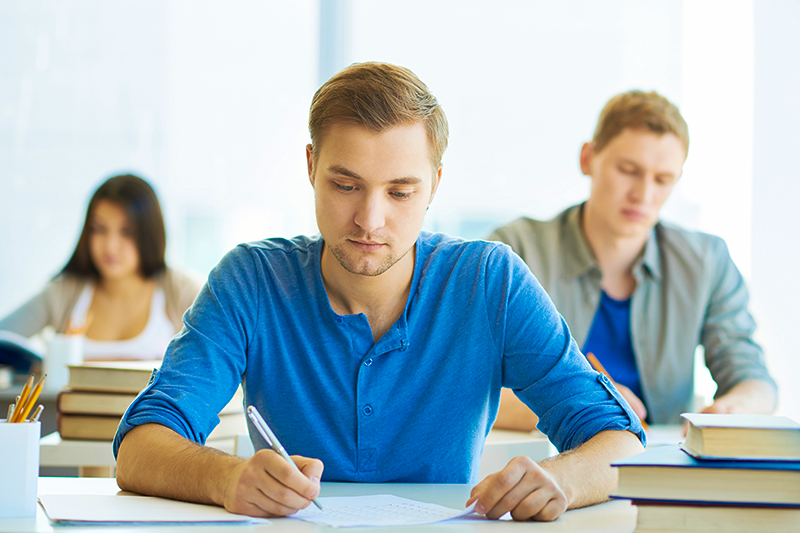 Why Choose VSmart Migration - Study Visa Consultants in Chandigarh?
VSmart Migration has the most trusted Study Visa Consultants in Chandigarh to guide you in making the right decisions while migrating abroad. Our team has handled hundreds of successful cases. We provide reliable and trustworthy assistance with all visa requirements, so you can worry less and focus on your future. We are always updated on the latest visa restrictions so that any application process is made easier for our customers. Our staff specializes in researching the various visa requirements for various countries around the world and offers customized solutions for a hassle-free experience.
A number of Study Visas have been issued from Chandigarh to Australia and Canada and the figures are much higher than in other cities.
In recent years, there has been a significant increase in the number of people entering Australia to study. It is the number one destination for international student enrolments in the world and attracts many students from Asia. Canada is a popular destination for international students to study, with the number of people entering Canada in the last five years growing at an impressive rate. Canada has been ranked as the second most popular destination for international students in the world, with more than 500,000 students studying there since 2013. More than 300 universities make up Canada's education system, which consists of both public and private institutions.
VSmart Migration- Top Study Visa Consultants in Chandigarh
VSmart Migration is renowned for helping students achieve their dreams of studying abroad. We also provide guidance on all aspects related to international education.
Working with both local and international educational institutions, and governmental & non-governmental organizations, we have developed a wealth of experience and knowledge in the field of study visa processing that can be beneficial for students. Numerous students from adjacent states, including Chandigarh, Panchkula, and Mohali, come to us for assistance with visa applications. They come to us in search of the best study visa choices available in Australia, and Canada.
VSmart Migration has gained a remarkable reputation due to its high success rate in helping students get accepted into universities abroad. If you are looking for student visa assistance for studying abroad, reach out to us! Our goal is to offer the most reliable study visa consultancy services in Chandigarh. 
What sets us apart from other study visa consultants in Chandigarh?
We are ethical visa consultants in Chandigarh that prioritize excellent service, openness, and honesty.

We prioritize customer satisfaction, resulting in an increase in clients. Our goal is to be the top immigration consultancy, providing fast responses and attentive feedback while delivering efficiently and cultivating relationships.
Our premier study visa consultancy in Chandigarh, India has strong connections with some of the best universities and colleges globally. We offer services in countries like Canada, and Australia and guide aspirants through international programs seamlessly.
Study in Canada: With a history of embracing immigrants, Canada offers a secure and exciting atmosphere for studying and growth. You can benefit from the many educational opportunities available in this country.
Study in Australia: For those looking to acquire valuable personal & professional skills, there is no better platform than this dynamic nation. It provides an exciting and enriching experience that cannot be matched anywhere else.
Top Courses To Study Abroad
Top countries to study abroad
Australia
Australia is one of the most popular destinations for study abroad, and the number of Indian students in Australia is steadily increasing as Australia's visa system is relaxed and more students have the most difficulty in getting higher education at prestigious universities. doing. Australian universities offer internationally recognized degrees, vibrant cities, student-friendly policies, and a good standard of living. Each year, many students meet in Australia to study at prestigious universities and gain access to the world's best career prospects.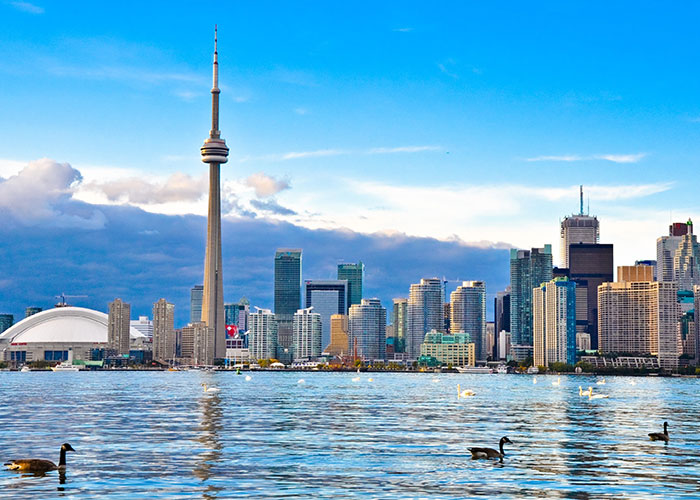 Canada
Canada has become one of the most popular destinations for Indian students. In recent years, the number of students traveling to Canada for higher education has increased dramatically. Canada's education system is strong and offers a variety of diplomas and certificates. Canada has a lower education cost than the United States. International students have more scholarships and the opportunity to work part-time off-campus.
What Does VSmart Migration Overseas Offer You?
Our experienced advisors offer personalized advice to help students pick the best country, university, and course for their future. We have strong links with recruiters and universities across Australia & Canada.

There are multiple visa options to choose from and applying for two concurrently may be beneficial but complex for a novice. A visa counselor can help identify the right visa for an individual based on their needs.

Verifying educational credentials for a visa can be difficult, but having an expert to guide the process makes it easier and faster. Our team can help you maximize your chances of success with a professionally-crafted visa application. Successful immigration applications require accurate information.

You must update your application if any major life changes occur, such as getting married or changing jobs. We will then take care of the necessary updates.

We offer advice to help students select the right university, with a range of documents, audio/visual materials, and other resources from educational institutions around the world.




Advantages of choosing VSmart Migration – Best Study Visa Consultants in Chandigarh 

Authorities are often strict about the documentation process. Each small discrepancy in the information could result in your application being denied. We can help you fix or update your application.

Our business partnerships give students access to education loans at discounted rates.

Scholarship guidance from Australia and Canada.

The study abroad advisor helps students choose accommodations that are appropriate based on their needs and budget.

Visa counseling is a process that helps students with the application and preparation for visa interviews.

Pre-Departure Briefings are educational sessions that are meant for prospective students to learn about a specific country's laws before moving there.

Travel Arrangement Assistance handles flight reservations. They can provide students with the best possible departure dates,

prices, and routes.
How does VSmart Migration overseas specialize in Visa Application?
One of the most important stages in the Visa process is filing. There are various factors involved in the filing: from evaluating your file & personal qualities to following up on application decisions.
The student's profile is evaluated, including their financial situation and level of education.

After evaluating the student's profile, provide them with a list of universities.

After the evaluation, our professionals will assist with identifying universities that offer an international education program/ a language course, or other relevant options.

Help them start the application process.

Updating the students on the status of their applications.
Make sure to find a good consultant with a vast knowledge of applicable laws & relevant information. This can be quite challenging when the person you're hiring doesn't have that kind of expertise. The application process may also require some significant time, depending on your specific circumstance! For a perfect, easy, and successful visa application, visit VSmart Migration.
WHAT WE DO?
Profile Assessment
The review of your profile is the first step toward achieving your goals.
Student Counselling
Our team of experts can assist you in selecting the most suitable universities abroad for your study needs.
College Admissions
Let us take the stress out of college applications so you can focus on making your dreams come true!
Visa Filling
Understand the various permission laws that may apply to ensure that all documents are submitted correctly and on time, avoiding costly delays or even being denied a visa altogether.
Pre-Departure
Are you ready for an adventure that will take you out of your comfort zone? With the right preparation, you can embark on a journey that is full of surprises and excitement.
Post Landing
Our professional educators and interpreters will guide you through any process or procedure, making your trip as smooth as possible.
Frequently Asked Questions about Study Visa Consultants in Chandigarh
Q1:What is the cost of studying abroad?
Ans 1) The cost of studying abroad can vary greatly, depending on the country and type of program you choose. Generally speaking, it can range from a few hundred dollars to tens of thousands of dollars. Factors that determine the cost include tuition fees, transportation costs, living expenses, and other related expenses. Public universities often offer a great education at a competitive price, so research carefully to find the best option for you. Ask an adviser about cost comparisons when considering different colleges.
Q2: Which year is ideal for studying abroad?
Ans 2) Junior year of college is considered the most ideal year to pursue studies abroad. For college students, traveling abroad during their first and last years may be restricted by school policies. However, participating in summer study abroad programs provides a great alternative way to explore the world while still being able to get a quality education.
Q3.
What qualifications do I need to have?
Ans 3) Applying to colleges abroad is a rigorous process and requires a few formal documents such as recommendation letters, statements of purpose, and evidence of prior work experience. These are the standards that all prospective students must adhere to in order to be considered for admission. It is imperative that you tailor your application according to each course's prerequisites. Make sure to include all relevant documents from the beginning so that your application can be taken seriously.