Best Consultants For
Canada Federal Skilled Worker
Requirements, How to Apply, Canada Federal Skilled Worker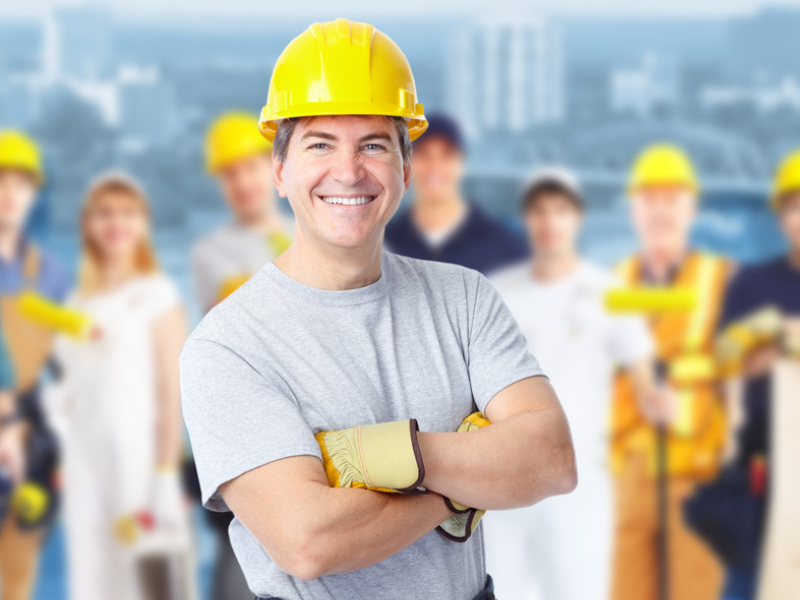 Canada Federal Skilled Worker (Express Entry)
Express Entry is a program that allows Canadian employers to recruit foreign workers for the purpose of filling job vacancies. Canada's Express Entry program is designed to make it easier for companies in Canada to find qualified, high-skilled workers while reducing the need for costly immigration programs.
Canada Express Entry Program - Overview
Canada is a country that offers many opportunities, particularly in the field of technology and science. This means that there is a constant demand for skilled professionals from around the world to work here. To attract these professionals, Canada has introduced its new Express Entry program. Canada Express Entry Program (CEEP) enables skilled workers from around the world to apply for Canadian permanent residency. Canada Express Entry Program is a government-subsidized program for foreign workers. It was set up to allow skilled people from abroad to come and take jobs in Canada.
There are a lot of different skilled worker requirements for the federal government which determines how many positions need to be filled. The minimum qualifications for skilled workers in the federal government are:
Skilled work experience: It refers to the experience you gained in a paid or unpaid job that involved using basic skills, including using tools and equipment to assemble, fabricate, or perform simple physical work.
Providing personal care service tasks such as feeding or bathing an individual.
Performing any of these tasks under the supervision of a licensed professional.
Language Ability: You must show that you score the language level of a (CLB) 7 with test results from a designated language testing organization.
Education: You need either a Canadian education degree or a foreign education degree to show that your foreign degree, diploma, or certificate is equivalent to a completed Canadian credential.
Immigration process with the Federal Skilled Worker Program:
The Federal Skilled Worker Program is a system that was created by the Department of Immigration in order to provide temporary work authorization for foreign workers. The program is primarily focused on bringing in high-skilled workers.
The immigration process often requires one or more interviews, background checks, and other steps that can be time-consuming and tedious. However, the goal of the program is to facilitate the entry of skilled individuals into Canada while facilitating a faster process for employers to gain access to these individuals based on their specific needs.
The Provincial Nominee Program: Express Entry via the Provincial Nominee Program
Provincial nominee programs are a means to help immigrant applicants meet some of the eligibility requirements of Express Entry. Provincial-nominated applicants can also be eligible for the Federal Skilled Worker program.
Express Entry is a scheme where the federal government's low-skilled workers are given permanent residence in Canada. The Express Entry program was created to make it easier for citizens of certain countries to immigrate to Canada. It allows them to be assessed against specific job-related criteria without needing a Canadian sponsor.
The Provincial Nominee Program (PNP) is similar, but mostly for low-skilled workers from selected provinces and territories in Canada. PNP is used by the provincial governments and territories as an alternative method for increased immigration, which reduces the burden on skilled temporary immigrants and increases their stay in the country.
There are two factors that need to be considered when you choose between Express Entry and its provincial counterpart:
Number of candidates applying – with more people applying, Express Entry has higher chances of success than the Provincial Nominee Program.
Cost – Provincial Nominee Program can be much cheaper than Express Entry depending on your location or employer.
Every two weeks, the Canadian government holds a draw related to Express Entry where they invite those candidates that scored the highest on a point system to apply for permanent residency. Once you have submitted your completed Canadian application, you can expect to move to Canada in the near future.
Step 1
Express Entry is a Canadian immigration selection program that uses a four-step process to assess work experience, age, language skills, and Canadian education.
Step 2
IRCC's new Express Entry program allows applicants to create a profile on the website and enter their basic information. This will make processing faster for those candidates who are most in need of immigration.
Step 3
An email will be sent to the applicant notifying them of the application process. After clicking on the "Accept Notification" button, you'll be able to fill out the provincial nomination application form.
Step 4
If you're nominated for a province, you'll receive 600 additional CRS points for the application if you add it to your profile.
Step 5
To apply for permanent residency after receiving an invitation to do so from IRCC, you can submit a permanent residence application.
Step 6
Pass medical and police checks to get a job in Canada.
Step 7
Once you are approved, you can order your permanent residency using IRCC (Immigration, Refugees and Citizenship Canada).
Selection Factors
In order to gain admission into the Canada Federal Skilled Worker Program (CFWSP), you must satisfy a series of requirements. The selection factors include the following: your education record, your work experience, and whether or not you have a criminal history. The Canada Federal Skilled Worker program is a point-based immigration process that awards immigrants with points for their education, work experience, and age.
Education:
For education, up to 25 points are needed
Language Skills
For language skills, up to 28 points are needed
Work Experience
For Work Experience, up to 15 points are needed
Age
For Age, up to 12 points are needed
Arranged Employment
For Arranged Employment, up to 10 points are needed
What do we offer?
We help people apply for a specific program. If you would like to talk to someone about it, contact us.
We will help you determine eligibility, gather the documents, pay the fees and, most importantly, apply for processing.
We will help you by handling all the paperwork associated with your application for PR based on your skilled worker experience.