Best Consultants For
Canada PR Visa
Requirements, How to Apply, Fees of Canada PR Visa.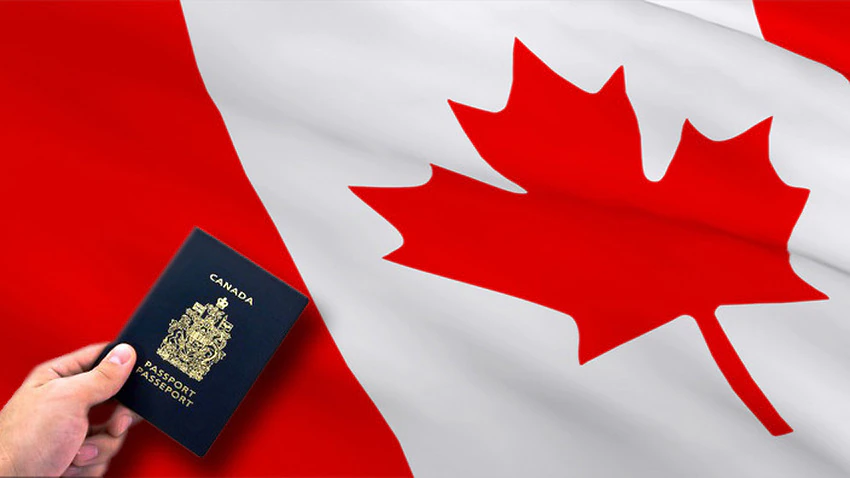 Migrate To Canada - Canada PR Visa
Migration to Canada is an option for immigrants who want to leave their native country and establish themselves in a new country with stronger business opportunities and better education options. Canada is one of the world's most diverse county. Since the country was founded, immigrants have been welcomed with open arms to help contribute to its success. Canadian PR Visa is one of the most sought-after immigration services because it allows Canadians to live anywhere they like without worrying about their safety. There is a higher demand for migrants in countries like Canada.
The demand for migrants living in Canada has increased significantly over recent years, thanks to the country's high standard of living and social benefits. Canada reportedly has an estimated 11 million immigrants living in it. Those who want to migrate to Canada must be able to meet specified conditions on work experience, education, and language aptitude.
People around the world are traveling in large numbers to live and work abroad. There are different reasons for moving abroad. Some may choose to travel more and explore the world, while others may want to work abroad or study abroad for higher education.
There are numerous benefits to migrating to another country.
It provides the opportunity to live in a new environment, meets new people, and learn about different cultures.
It offers the opportunity to meet new people and learn a new language.
Migration provides huge opportunities for professional development and personal growth that come from being among new cultures and creating new connections.
Why Migrate to Canada?
Canada has a lot of factors that make it an appealing choice to live such as:
Workers who are skilled enough are in high demand.
Immigration to Canada is simple.
Education and health care offerings are free by the government.
Safety is a concern for everyone, Canada is a safe country to live in.
Canada's lifestyle is free of crime, pollution, and other factors.
Canada also has a large population making it easy to find friends.
Immigration Process in Canada
Canada has a simple program for people looking to immigrate. They have different ways for you to gain permanent residency. Studying or working abroad might give you an opportunity to obtain a different immigration status.
There are four common ways of immigrating to Canada:
1. Workstream (job offer)
2. Family stream (spouse, parents, family members joining you in Canada)
3. Study stream (degree from a Canadian college or university)
4. Investor or Business Stream You might opt to go to a foreign country to study abroad or work overseas first and apply for permanent residence later on.
To get Canadian Permanent Residence Status, you'll need:
Permanent residency status is given to immigrants that meet certain requirements including the eligibility of entering or being admissible to Canada.
To immigrate to Canada, one must have a clean criminal record, be in good health, have enough funds to support themselves and their family, and be able to move here with ease.
How do you maintain Canada PR status?
You need to meet this Criteria, for example:
1. If your spouse or partner is a Canadian citizen, they can apply for permanent resident status in Canada.
2. If you accompany your parents.
3. You have Business in Canada.
4. You have a Notarized certificate of no criminal record.
The Canada Immigration programs have their own eligibility criteria.
The following are general guidelines for each of the programs.
The Permanent Resident Visa is typically issued to people who can demonstrate that they meet any of these criteria:
They have a job offer from a Canadian employer or an international student enrolled at a Canadian university or college
They have skills that are in short supply and will contribute to the growth of Canada's economy.
Canada Federal Skilled Worker Program: To qualify for this program, you must have a job offer from an eligible Canadian employer. You can also qualify if you are attending a designated post-secondary school in Canada and your country of citizenship does not require that you obtain a work permit to study in Canada.
Canada Express Entry: This program is designed to attract skilled workers who have experience and training in occupations with high-skill needs. If your qualifications meet the requirements, your application may be fast-tracked through the system so that it can be processed within days rather than months. For more information on eligibility requirements, contact VSmart Migration.
Steps To Apply For Canada PR Visa
Do check if you're eligible for multiple immigration programs. If you have attained a total score of 67 or higher, express entry is an option that lets you bring in skilled workers without having to process them through the full immigration process.
In order to be considered for this position you need to fill out the form and add it as a preference in your profile.
You should submit a fully-completed application to the event in order to be considered for an interview.
How Vsmart migration Can Help For Canada PR Visa?
VSmart Migration is one of the best visa consultants in Chandigarh. We aim to provide the quality immigration services and counselling to our customers.
We have an experienced team and are able to help you along the way & save time. We are also certified by the Immigration Consultants of Canada Regulatory Council (ICCRC). This means we meet certain standards, in order to be certified. The second good thing about our company is that we offer free consultations with experienced immigration advisors who can help you on your journey through the process of getting a Canada PR Visa. We also have a platform where you can find out more about the process and get answers to any questions you may have.
Time durations to stay in Canada
Get personalized support on your every visa application.
Visa Interview Preparation – if required.
Job search assistance is sometimes required and we offer a variety of ways to do it with our service.