Best Consultants For
Canada Study Visa
Requirements, How to Apply, Fees of Canada Study Visa.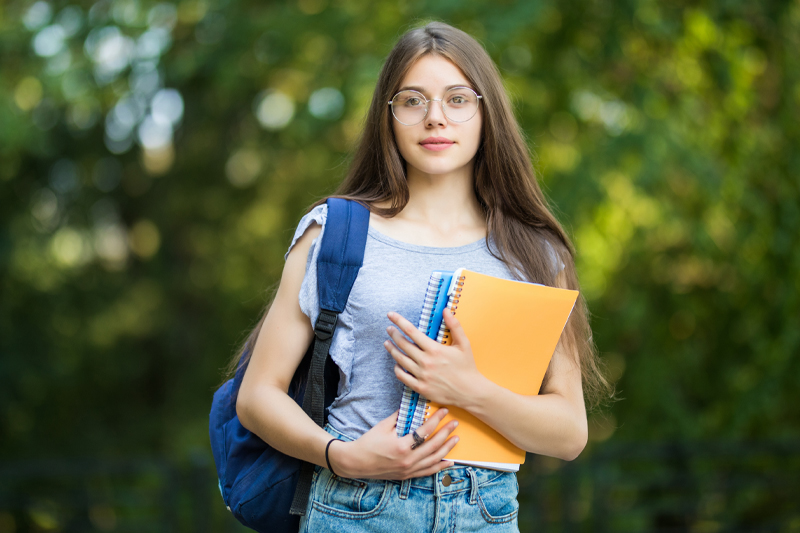 Student visa
A study permit is a document issued to allow foreigners to study at a Canadian Designated Learning Institution (DLI). Most foreigners need a study permit to study in Canada. Before applying for a Canada student visa, you need to make sure that you have all the necessary documents.
Why study in Canada?
Canada is a friendly and safe country with a high standard of living, and there is little to say about it. Canada is one of the top 10 safest countries in the world to visit and settle in. There are many international educational institutions in the country that have access to the most innovative educational systems. Education in Canada is a federal public education system funded, funded, and supervised by federal, state, and local governments.
Canada's higher education system is divided into three grade levels, i.e., Undergraduate, graduate, and Ph.D. It takes three to four years to get a bachelor's degree, but usually, one to three years of full-time study is required to get a master's degree. A doctoral degree, or Ph.D., requires at least 2-3 years of full-time research.
Other reasons for choosing Canada are:
1. Numerous Research Opportunities – Universities here provide research support to students who can bring great research ideas.
2. Opportunity to immigrate after completing the course – If a candidate chooses to study in Canada, they will earn points in three areas: language, education, and work. There are some additional points if you are in a particular age group. Education in Canada can give valuable points to various immigrant streams such as Express Entry and PNP Streams.
3. Lively campus atmosphere
4. International Students Have the Opportunity to Work While Studying – Canada provides a Postgraduate Work Permit (PGWP) to help international students gain work experience in Canada after completing their studies at a Designated Learning Institution (DLI)… PGWP is valid for 3 years, depending on the duration of the study.
5. Good internship opportunity
Eligibility criteria
You can come to Canada and study. 
Considered a fully vaccinated traveler
If you are under the age of 18, you do not need to be fully vaccinated.
You must be studying at a designated study institution and registered with DLI
Prove that you have enough money to pay
Living expenses for you and your family coming to Canada with you
Repatriation for you and your family coming to Canada with you
According to the law, if there is no criminal record and you get a criminal record check (if necessary)
In good health, undergoing a medical examination (if necessary)
Prove to the authorities that you will leave Canada if your study permit expires
Top courses to opt on a student visa
What documents do I need for a Canadian visa?
To apply for a Canadian student visa, you typically need the following:
Authenticated copies of the 10th, 12th, and final certificates
SOP (Statement of Purpose)
Certificate of extracurricular activities
Admission letter from an educational institution
Your university will advise you on additional requirements before your application
Application process for student visa in Canada
To apply for a Canadian student visa, please follow the steps below.
1. Check processing time
The visa application cycle can take 3-4 weeks. For the approximate time it takes to process your student visa, we recommend visiting the Canadian Consulate's website. Please note that the times listed are estimates, not guarantees.
2. Decide how to apply.
There are two ways to apply it.
(A) Apply online
To apply online, you need access to a scanner or camera to make an electronic copy of the document for upload and a valid credit card for payment. You will need to present your finger scan at the Regional Visa Application Center (VAC).
For online applications, remember that you need to go to the VFS office to deliver your passport and provide the form and payment confirmation. The procedure differs only in terms of the documents you need to bring to VAC.
(B) Apply directly
Please download the application kit and read the instruction manual. This guide contains important information about study permits and instructions to help you complete your application. Please read the guide carefully and use the document checklist.
3. Please fill out the VFS Agreement and attach it to your application. You will need this form to receive assistance from the VFS service for the visa application process.
4. Payment of processing fees
Please note that if you submit your application directly or by mail via VFS, you will be charged a visa fee in addition to the VFS Global Service fee. Fees are non-refundable under any circumstances.
5. If your spouse/partner and/or child accompany you and apply for a temporary stay visa, work permit, or school permit, you will be required to pay the applicable fees.
6. Please submit the application form and supplementary documents. You need to go to the nearest VFS office. Please pay the service fee there and submit the complete application there to receive the receipt. This receipt contains a unique tracking number required to track the progress of your application online.
Once your application is approved, you will receive a notification from the government of Canada requesting your passport. Passports and passport applications can be submitted directly or through VFS. You will receive a temporary stay visa and a letter of introduction.
Time durations to stay in Canada
If a student applies for a one-year degree program, after completing the course, the student can stay in Canada for one year or settle in Canada.
If a student is studying a two-year program, he/she can stay or settle in Canada for three years.
Graduate work allows students to stay or settle in Canada as full-time employees for up to three years after qualifying from a Canadian higher education institution.
Student visas do not automatically give students the right to a work permit after graduation. Must be requested within 180 days of completing the course.
Canadian Student Visa Fees
1.  A Canadian study permit costs $ 150 CAD and is approximately Rs. 9,305 at the current exchange rate (quoted on the CIC website). Exchange rates are constantly changing, so it is recommended that you check when applying for a visa.
2. Canadian visa applications are available both online and offline. Therefore, visa processing fees can be paid online (credit card), offline (demand draft if paid to the Canadian High Commission), or in cash via VAC. This fee must be paid when the application is submitted or when the online payment fee receipt is presented. The required draft application will be prepared in Indian Rupees for the benefit of the Canadian High Commission. VAC only accepts cash payments.
3. In addition, the above visa fees do not include VAC service fees. You will need to pay an additional service fee that applies to your area. A receipt will be issued for each payment received. Please keep the receipt as proof of payment.
4. After submitting the visa application, students are required to submit a CAD $ 85 biometric fee. Candidates must submit this fee in addition to the regular visa fee. The biometric data will then be recorded at the Visa Application Center.
Study visa Intakes
Universities in Canada offer three majors. In some institutions, it is also called a semester. The three recordings available in Canada are:
Intake 1: Fall Semester—Popular Intakes Beginning in September
Intake 2: Winter Semester—Begins in January
Intake 3: Summer Semester—Usually begins in April / May. This intake is available in a limited number of programs and universities.
As the application deadline approaches, admission and scholarships will become more difficult, so it is recommended that you apply early. You can apply at any time 6-9 months before you start studying.
Student Visas and Dependents:
Foreigners with a Canadian student visa in Canada can take their spouse and dependent children to Canada. Your spouse can apply for a public work permit or work as a Canadian employer, as long as your spouse's student visa is valid. However, if your spouse wishes to study abroad in Canada, you will need to apply for a separate study abroad visa.
Student visa holders can also take their dependent children to Canada. Children can stay in Canada until their study visa is valid. Minor children can continue schooling in Germany as long as their parents are employed or studying. The child must be under 22 years old. Children over the age of 22 who are not financially independent due to physical or mental illness are also considered dependent.
Work after study in Canada
Obtaining a work permit after graduation while studying in Canada (PGWP Canada) is highly dependent on your course and its duration. Work permits in accordance with PGWP are usually granted during the study period.
The maximum duration of PGWP in Canada is 3 years. This means that if you continue your graduate studies for two years, you will receive a three-year PGWP visa. A post-graduation work permit cannot be valid longer than a student's study program. To obtain a work permit for graduate study in Canada, the course duration must be at least 8 months.
The Post-Graduation Work Permit Program (PGWPP) allows international students who have completed higher education in Canada at a Designated Learning Institution (DLI) to obtain an open work permit and stay in Canada to work.
A post-graduation work permit in Canada allows students to stay and gain work experience after obtaining a degree. However, students must have a degree from a Canadian institution. This gives students the opportunity to gain experience working in Canada. Gaining qualified Canadian work experience through PGWP will help graduates qualify for permanent residence in Canada through the Canadian Experience course within Express Entry.
How can VSmart Migration help you in Canada?
Studying in Canada is a great experience for any student. Canada is one of the highest standards of education in the world. If you want to maximize the chances of your student visa application being approved, we recommend that you contact us before submitting it. VSmart Migration is one of the best visa consultants in Chandigarh. We aim to provide the quality immigration services and counselling to our customers. We have successfully helped thousands of students enter Canada with study permits. We can help you too!