Best Consultants for
190 Visa
Requirements, How to Apply, Fees of 190 Visa.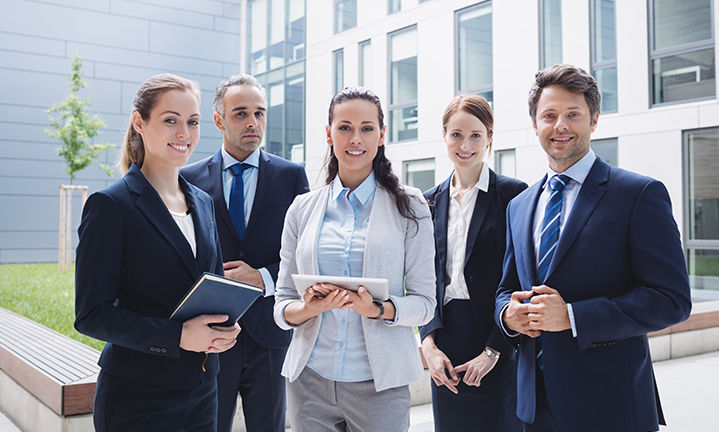 190 Visa
The 190 visa is a permanent visa for skilled workers, nominated by an Australian State or Territory government and based on a points system. It is a points-tested visa, with an indicative points score based upon the claims you make in Skill Select. A score of 65 or higher is required to be eligible for this visa. With this visa, you can live and work in Australia permanently and also bring any eligible family members with you. You will also be able to access Medicare, Australia's public health care system, as well as other social security benefits.
VSmart Migration is one of the best visa consultants in Chandigarh. We aim to provide quality immigration services and counseling to our customers.
Subclass 190 Visa Requirements
For a successful 190 visa application, you must have a valid passport and provide copies of the relevant passport pages.
Submit a copy of your ID for identification purposes.
You must provide Form 80 and Form 1221 along with other documents to demonstrate good character.
To get this visa, applicants must demonstrate a competent level of English proficiency.
You must provide proof of the skills stated in your expression of interest. To apply, you must submit documents proving your work experience, education, and professional experience in Australia.
For your partner/spouse include:
Marriage and divorce certificates are necessary identity documents.
Proof of a registered relationship is required for certain legal processes.
Proof of your partner's English fluency.
For your dependents under 18:
Birth certificate or family book
Parental consent form 1229 requires a statutory declaration.
Eligibility Requirements For 190 Visa
To be eligible for June 2023, applicants must score at least 65 points.
A person is nominated for Australia by a state or territory.
To apply, submit an (EOI).
Individuals between the ages of 18 and 44 with competent English are eligible.
Invitation And Points Test
The points table for the Australian Subclass 190 Visa provides different scores depending on the applicant's age group.
In Australia, the number of years of skilled employees is an important factor for determining a person's eligibility for certain visas.
Those with less than one year get 0 points, those with at least one but less than three years get 5 points, and those with at least three but less than five years get 10 points. This system helps ensure that experienced workers have an advantage when it comes to finding work in Australia.
Applicants aged between 18 and 25 years will receive 25 points, while those aged between 25 and 33 years will receive 30 points. Similarly, applicants aged between 33 and 40 years will receive 25 points. It is important to note that applicants aged over 40 years are not eligible for this visa.
Proficient English requires applicants to have a good command of the language and is worth 10 points. Lastly, Superior English requires applicants to have an excellent command of the language and is worth 20 points.
Skilled employment can be divided into four categories according to the number of years of experience: less than 3 years (0 points); at least 3 but less than 5 years (5 points); at least 5 but less than 8 years (10 points); and at least 8 years (15 points).
190 Visa Fee
The 190 visa fee is an important factor for immigrants looking to settle in Australia. The fee for the main visa applicant is $4115 in AUD, and additional applicants aged 18 or more are charged $2055.
190 Visa Processing Time
The visa processing time in Australia is determined by how quickly all the steps are completed.
75% of visa applications are processed within 7 months.
The majority of visa applications take nine months to process.
Processing times for the subclass 190 visa's state nomination can vary based on a variety of factors.
The Government has received a high number of visa applications.
Application process and submitting it for review.
Failing to provide the necessary documents can cause problems during any inquiry conducted on you.
If paperwork is not in order and not up-to-date.
How To Apply For A 190 Visa?
The following requirements must be met:
Must have a qualified occupation.
You must have 65 points to be eligible for immigration.
English competency is necessary.
You have been nominated for a professional occupation.
What do we offer?
VSmart Migration can help you get a Visit Visa and travel worldwide for leisure or business.
Study abroad in prestigious universities with a Study Visa!
Get your work visa to live and work in the best cities in the world.
We provide comprehensive visa and immigration services to meet all your needs.
Become a Permanent Resident and enjoy numerous benefits