Best Consultants For
Business Visa
Requirements, How to Apply, Fees of Business Visa.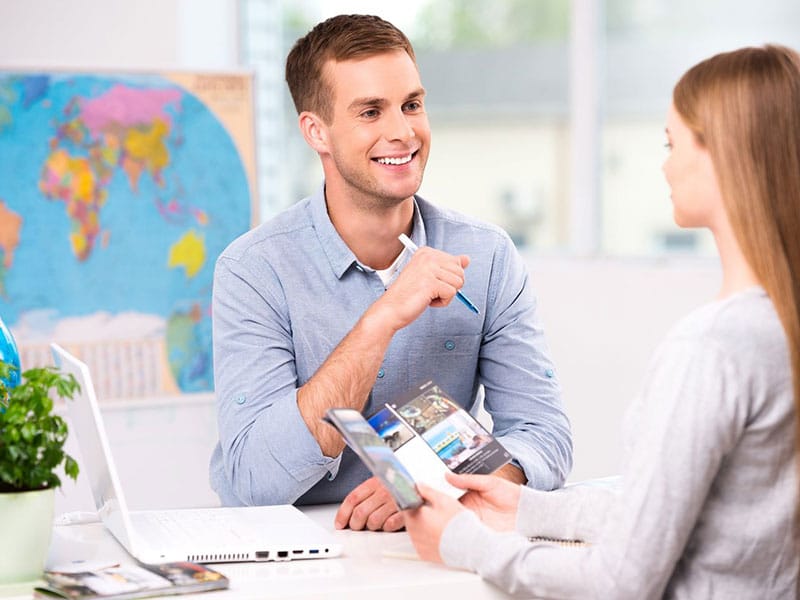 Business visa consultant in Chandigarh
As more and more businesses open up opportunities between countries, entrepreneurs have a lot of resources available to them. Business visas are an opportunity for entrepreneurs to expand their business into other countries with a short stay VISA. These visas allow you to work as an entrepreneur while developing your company's exports in other regions.
A visa is an authorization that country issues to a visitor, allowing them to enter, stay in, or depart that country. A visa must always be granted entrance permission by an immigration official at the time of the actual entry and is subject to revoke at any time.
What is a Business Visa?
A Business Visa is needed for an individual if they want to enter the country for the sole purpose of conducting business, whether that be investments, trade & development, or even if they want to establish a branch of their company. People must get a Business Visa in order to engage in any activity that leads to the creation of a profitable business, including study, research, contact, negotiation, supply, and buying. When an individual wish to travel abroad on business, such as for sales or contact purposes on behalf of a corporation outside of their home country, they are granted a business visa.
Foreign nationals in the following categories are eligible for a business visa:
Foreign nationals who come to the country to start an industrial or commercial firm or to look into possibilities for starting one.
To buy or sell durable goods for sale to consumers or businesses.
Attend board meetings and general meetings to assist business services talks and technical meetings.
For the aim of hiring personnel.
Those who work as directors for the company or who are partners in the business.
For assistance with exhibitions, to attend exhibitions, trade shows, business fairs, etc.
Buyers who travel to a location in a certain country to conduct business with suppliers or potential suppliers, as well as to evaluate or monitor quality, provide specifications, place orders, negotiate more supplies, etc. relating to products or services produced in the native country.
Foreign experts/specialists on a short visit in connection with an ongoing project with the aim of observing the work's progress, holding client meetings, or/offering some high-level technical advice.
Foreign nationals visiting a specific nation for pre-sales activities that do not actually result in the completion of any project or contract.
AIESEC sponsors international students for project-based internships in businesses and industries.
Senior management from the companies, specialists, tour guides, travel agents, etc. visiting for work related to projects of national importance, including those done by public sector undertakings and performing business tours.
Conditions To Grant For Business Visa
Those who are applying for a business visa must be in good financial standing and have sufficient proof of all finance as well as knowledge of the prospective business, as they will be required to check before the visa is granted.
The foreign national should not be traveling to India to engage in the business of lending money, operating a small business or trade, or work full-time there, among other things.
The foreign national must also adhere to all other regulations, such as paying any outstanding taxes.
What do we offer?
Careful preparation and faultless execution are necessary for business immigration. All relevant regulations, policies, and processes are handled by our best business immigration visa consultants. We carefully consider each of these before creating the ideal Strategic Immigration Plan for you. For professional recommendations and assistance, you may rely on our years of experience in business immigration services. Take a step forward if you are prepared to immigrate, VSmart Migration offers its expertise and experience in every step of the process. From advising on what visa is best suited for your circumstances to completing the application process with ease.
The most successful startups are those that have careful plans in place before they take off. We understand this and this is why we offer assistance with your finances & investments. Our team helps to strategize your business plan, create a brand and vision, identify areas of growth and potential customers/future funding opportunities, implement financial plans, and more.
VSmart Migration is one of the best visa consultants in Chandigarh. We aim to provide the quality immigration services and counselling to our customers.