Best Consultants For
PR Visa
Requirements, How to Apply, Fees of PR Visa.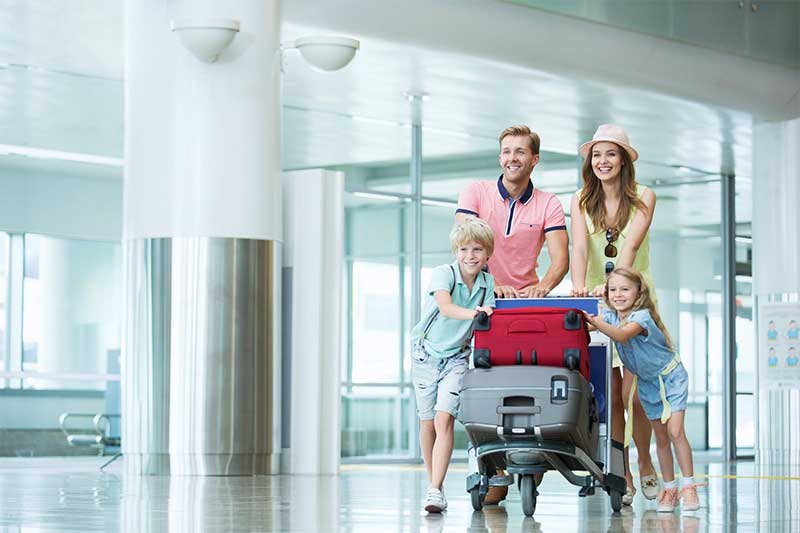 PR Consultant in Chandigarh
Due to recent developments in world migration, more people are considering moving across countries. This trend has been on the rise for years and shows no sign of slowing down. While some people move abroad for reasons including working, studying, improving their quality of life, or broadening their horizons, others do so for different reasons. People are willing to travel abroad nowadays because they want a more exciting or fulfilling life experience!
Canada and Australia are the 2 countries that are often looked after by PR services. We process the inquiries and match them to the right expert available in our team. We are a team of PR Consultant in Chandigarh that has been working in the industry for years.
When it comes to moving internationally, there's a lot to think about. Our migration experts have decades of experience in the field and are eager to help you whenever you need it – whether it be advice on what country is right for you or a firm hand in guiding you through the entire process.
Migration is a tough decision, but there are plenty of benefits to making the move.
Settling abroad in one of the world's leading countries is one of the most life-changing things you can do. Some of the main reasons people settle abroad are:
Better salary and job prospects.
Improving living standards
A more stable political environment
A vibrant, multicultural city
Better health care and education
The opportunity to bring more families abroad
A better life for children
The opportunity to bring more families abroad
Migration is not a new phenomenon. Over time, people have been migrating to various places and settling down. People have migrated for religious and political reasons, and also to seek a better life. Today, globalization has made international migration a common occurrence that affects a large percentage of the world's population.
In general, the top three possible motivating factors for moving abroad are:
India, with 15.9 million people living abroad, was the country with the highest number of former residents living abroad, according to the 2021 statistics.
Canada and Australia are known to be the top countries to migrate after the COVID-19 pandemic.
Australia
Australia's multicultural society and thriving economy have a lot to offer newcomers. A permanent resident visa for Australia is valid for 5 years and allows you to move to Australia and settle in Australia with your family.
If you meet other eligibility requirements, you can apply for Australian citizenship after living in Australia for 3 years on a PR visa.
Eligibility criteria
In general, emigration eligibility criteria  include meeting the following:
Basic qualifications (This is a good option if you're looking to apply for immigration in Canada or immigration skilled programs in Australia).
As a requirement of the job, prospective employees must verify that they meet all health requirements before undergoing any health-related assessments.
Police Customs Certificate (PCC) and Proof of funding, if applicable.
Requirements
Each immigration process has its own requirements and immigration documents you'll need. Some may require identification & some may require a supporting document from your country of origin.

If you're not sure if your application is eligible, make sure to check our eligibility requirements before applying.

When applying for jobs, completing online applications requires vetting from the government in order to ensure you're eligible.
How can I migrate?
There are a variety of ways to obtain permanent residency in the country. The most common way is through immigration.
by being born in a country
by being married to someone who is already a permanent resident.
through skilled worker programs.
through a business stream.
If you are eligible, you may be able to get permanent residence immediately if your application is accepted.
You can obtain permanent residence based on your relationship with a person who has already been granted permanent residence. You can sponsor your spouse, common-law partner, dependent children over the age of 18 who are not yet permanent residents, and dependent children under the age of 18 (where you are the sole sponsor) you can also sponsor your parents, grandparents, and other family members with no restrictions. 
VSmart Migration is an expert firm of PR Consultants in Chandigarh that has successfully managed a wide range of services that meet the needs of prospective migrants. With an established reputation, we have helped thousands of people successfully relocate to Australia and Canada.
Why choose us?
Are you looking for a way to live and work in a place that's a better fit for you? Migrate with VSmart Migration and find your dream destination online. Our detailed guides help you make the most of your life abroad!
We are considered among the best visa consultants in Chandigarh and have helped many clients live a better life with ease! We provide a range of immigration services to help our clients with the visa process. Our immigration consultants work to provide you with a professional immigration service that includes all the required documentation and counseling to help you go through smoothly. Our goal is to make your life easier and carefree while traveling abroad, so our consultants will never stop trying to help you find a solution. We work closely with our clients and offer flexible solutions that are tailored to your individual needs.
We are up to date on the latest immigration laws and policies that constantly change to provide the best advice to help you make the right decisions. Our team of experts ensures that all our clients get timely, accurate support from start to finish.