Best Consultants For
Australia PR Visa
Requirements, How to Apply, Fees of Australia PR Visa.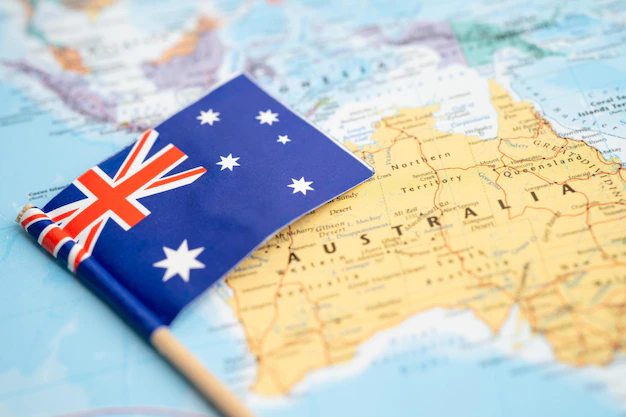 Migrate To Australia - Australia PR Visa
Australia is a popular destination for migrants. Those looking for a new life in Australia can find a job or a place to live with relative ease. This country has become one of the most popular destinations in the world for migrants looking for a better future. There is a high standard of living and many opportunities to advance your career. You can easily save money and gain more with your work. Australia presents an affordable option for those who want to migrate. Australia has many beautiful places and attracts tourists from all over the world, especially when considering its astounding natural beauty. The country enjoys a stable political system that is able to provide security to every citizen.
There are numerous benefits to migrating to Australia:
Australia has the most generous immigration system in the world. This means that they have one of the lowest unemployment rates and one of the highest average incomes in the world.
Australia is continually growing because it has never been a major political power, but it is well-positioned to take advantage of global opportunities.
Australia's immigration policy is very inclusive, as there are many programs that allow highly skilled migrants and overseas students to stay and work in the country for an extended period of time.
Australia's public school system is among the best in the world and provides quality education for everyone at an affordable cost of tuition fees.
Another option is to work for four years and then apply for permanent residence.
Why invest in an Australian PR Visa?
Australia Permanent residency is an investment decision for both individuals and businesses, which could help immigrants in staying in Australia long-term, gain access to citizenship, as well as establish a safe base for their families. The Australian government has announced that it will allow the immigration of skilled workers and even entrepreneurs. In order to do so, Australia has introduced a 'points test' where applicants who have invested capital in their businesses will be able to get permanent residency.
Immigration Process in Australia
Immigration has played a key role in Australia's development and progress. Australia has a policy of open arms for immigrants, however, there are some steps that need to be followed in order to gain entry.
To enter Australia, one must first have a passport that has been valid for at least two months and is not due to expire within six months.
Furthermore one must have visa approval from the Australian government.
Once approved, one may apply for a visa to visit Australia.
If they will be staying in Australia for more than three months, they must provide evidence of employment, study, or another reason for their stay.
There are four common ways of immigrating to Australia and they are:
Visiting Australia – You have the option to formally visit and stay in Australia on a temporary basis.
Residence as a foreign worker – You can live and work in Australia while staying on a temporary visa that allows you to stay for up to four years.
Residence through Family Members – You can live permanently in Australia if your close family members already live here, or you can enter the country as an Australian citizen.
Residence through Marriage – You can live permanently in Australia if you get married or enter the country under certain circumstances with your spouse.
To get Australian Permanent Residence Status, you'll need:
The Australian permanent residence program is a multi-stage process that includes a points test, a language test, and an interview. The application must be done on an Australian passport with the holder's current and valid photo identification.
To get your permanent resident status in Australia, you'll need
A valid visa or offer of skilled migration.
A residential address in Australia that is for at least three months.
Evidence of close family ties with Australia such as a marriage certificate or birth certificate; And two years of continuous residency in the country after 12 months of arrival.
The eligibility requirements for an Australia PR Visa
In order to apply for a PR-based visa, you must have at least 65 points. This can happen through having certain skill sets or qualifications. Points in this case determine your eligibility and therefore the qualification level of the visa
You must be below 45 years of age to qualify for a PR visa.
You should have proof that you are proficient in English
The applicant must list the available options for their skill sets. Medium- and long-term, Strategic Skills List, Skilled Occupation List, Regional Occupations List
Eligibility points requirement for PR visa
PR visa applicants must score a minimum of 65 points with a maximum of 80 points in order to be eligible to apply for the program.
Scores from 85 and up will also open up opportunities for an earlier PR application.
The following Australian visas require 65 points for eligibility for a PR visa:
Skilled Independent visa (subclass 189)
With subclass 189, the visa holder can live and work anywhere in Australia as long as they possess the skills required by Australian employers.
You don't need a nominator or sponsor
You will need to be invited to apply for this visa before you can
Skilled Nominated visa (subclass 190)
Nominated skilled workers work in many different industries, and they can now choose to live in any state or territory in Australia.
To be able to apply for a specific program, you must have received an invitation.
If you have both subclasses 189 and 190, then you need to do the following:
Get a score of 65 with the points calculator.
Become eligible for an invitation to apply
How VSmart Migration Can Help For Australia PR Visa?
VSmart Migration, has assisted thousands of individuals to succeed in their applications for Australia's variety of permanent-resident visas. Our experienced immigration experts are equipped with a proficiency that allows them to assess your case and provide an ideal solution for your needs.
We have an outstanding track record and are highly rated, among the top immigrants when it comes to Australia PR Visa. Our primary services include PR Visas and Family Sponsorship Visas. VSmart Migration is one of the best visa consultants in Chandigarh. We aim to provide the quality immigration services and counselling to our customers. 
What do we offer?
Step-by-step guidance on how to apply for the Visa.
We maintain a Secure Online Process.
Every case is reviewed at least twice before submission