Best Consultants For
General Skilled Migration Program
Requirements, How to Apply, General Skilled Migration Program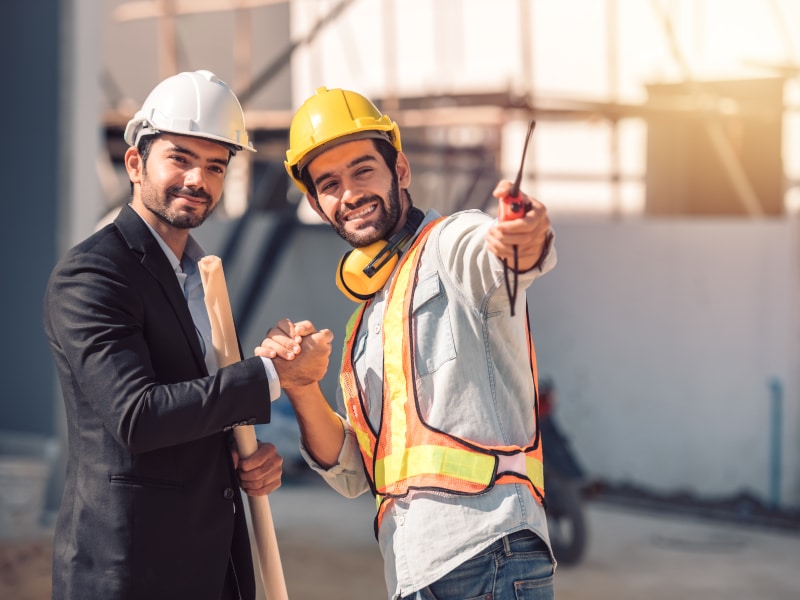 General Skilled Migration Program
General Skilled Migration is a popular visa program in Australia that allows skilled and talented people from around the world to move to Australia and live there.
General Skilled Migration Visas allow foreigners to migrate without needing an employer to sponsor their visas. This is because they are only open to skilled occupations that are in demand in Australia. Nowadays, skilled migration visas are being solicited for people with all kinds of qualifications such as their occupation, work experience, education, and English ability. Get your application in now!
General Skilled Migration allows a visa holder access to a permanent work visa, without being tied to just one employer. It's the preferred Migrant Visa for many Australians who seek employment and opportunity in other countries.
Exploring the Different Visa Categories Under the General Skilled Migration Program
Skilled Independent Visa (Subclass 189)
The subclass 189 visa provides skilled workers and their families the opportunity to live in Australia permanently, sponsor relatives, and apply for citizenship. The visa selection process for this type of visa is based on the criteria set by State and Territory governments or government agencies. Aspirants can express their interest in this visa through an Expression of Interest (EOI) form, which then gets assessed.
Skilled Nominated Visa ( Subclass 190 Visa)
The most common Skilled Migration Visa is the Skilled Nominated Visa Subclass 190. It allows foreign nationals who are granted a Skilled Independent Visa for permanent residency in Australia to live and work for two years in Australia. The applicant must be 18 years of age or over to apply for this visa. If you do not have the required points to qualify for the Skilled Independent visa, then this visa is the ideal choice for you.
Skilled Regional Visa (Subclass 491)
The Skilled Work Regional Visa (Subclass 491) is a temporary visa that becomes permanent and can lead to other visas. You should be a regional nominee for the visa to ensure you can live and work in that local area.
Temporary Graduate Visa ( Subclass 485)
International students can apply for the Australian Skills Visa to extend their stay and work in Australia after graduation. This visa is a precious opportunity that you can use only once, and you can also include your close ones in the process.
There are two streams to this visa:
Graduate Work stream: Visa holders with eligible qualifications can gain access to Australia and stay for a duration of up to 18 months. With the right qualifications, you can make the most out of your Australian stay.
Post-Study Work stream: With an Australian higher education degree, visa holders can stay in Australia for up to four years. Allowing them to pursue their dreams and unlock new opportunities.
Understanding the Eligibility Requirements for the General Skilled Migration Program
The General Skilled Migration Program (GSM) is a visa program designed to allow people with certain skill sets to come and work in Australia. To be eligible for this program, one needs to meet certain requirements that are outlined by the Department of Home Affairs (DHA). These eligibility requirements vary from person to person depending on the individual's qualifications, experience, language proficiency, and other factors.
By meeting these requirements, applicants can gain access to a range of visas that allow them to live and work in Australia permanently or temporarily.
For the General Skilled Migration program, language proficiency should be A minimum score of 85 points on the IELTS test, with no sub-score below 7.0.
An approved proficiency test for migration purposes, such as the Test of English as a Foreign Language (TOEFL).
Work experience of two years in the occupation that you are applying for.
How to Know If You are Eligible for the General Skilled Migration Program
Obtaining a Skilled Worker visa requires you to secure a job with an approved Australian employer, get a certificate of sponsorship from them, and have professional skills in an occupation listed on the Home Office's eligible list. The only way to find out is by completing a Skilled Migration Program Eligibility Assessment.
Check the list of eligible occupations on the Home Office's website.
Find your job and contact the employer to see if they are on this list and if they are able to sponsor you (and you will be able to meet their requirements).
If not, consider other employers adjacent to or above your job level.
It is also possible that you could be sponsored by a relative, friend, or employer in another country who has a valid overseas work visa for Australia available; this would allow them to sponsor you for a certain number of years and also have their own work rights in Australia.
Which Occupations are In-Demand and Easier to Apply for With GSM?
The General Skilled Migration program can be an excellent option for individuals who have the right qualifications and skills, as it can help them get an Australian visa and start a successful career here. With GSM, highly qualified applicants have access to jobs that are currently in demand in the Australian labor market. This could include roles such as:
Civil engineering professionals
ICT (information and communications technology)
Software and applications programmers
Age and disability carers
Preparing Your Application for The GSM Program
In order to apply for a GSM visa, you must first create a profile and upload an Expression of Interest in Australia's SkillSelect System. This will get your application process started and increase your chances of settling down in Australia.
The Australian immigration department takes into account the best-performing profiles by conducting invitation rounds on the 11th of each month. This ensures that only quality applications are processed and given due consideration. It is well known that the most competitive applicants in the SkillSelect System are offered Invitation to Apply (ITA) by the immigration department. Those who rank well will have a greater chance of getting an ITA.
If you've been granted an ITA to apply for Australian PR, make sure to submit your application & necessary documents within 60 days of invite receipt. Don't let this golden opportunity slip away!
How to Maximize Your Chances of Getting a Positive Assessment and Approval
Assess the skills required to work with your company.
Different Skill Assessment Authorities have complex requirements for documentation for their assessments, and we ensure that all documentation meets the standards.
Identify and resolve potential problems
Our Registered Migration Agents have the capability to review your visa application before you submit it and provide guidance on potential problems that you might face.
We will look at your Results from the points test
It can be easy to lose track of the points needed for your visa. We make sure clients know how much they need to provide advice on the likelihood of receiving a visa invitation.
We enhance the translation process
Our translation service includes any documents required by companies such as degrees, qualifications, and letters of reference.
We will gather relevant documentation
We ensure our applications are submitted as quickly as possible so that when their time is of the essence you can have a qualified decision ready.