Best Consultants For Dependent Visa
Requirements, How to Apply, Fees of Dependent Visa.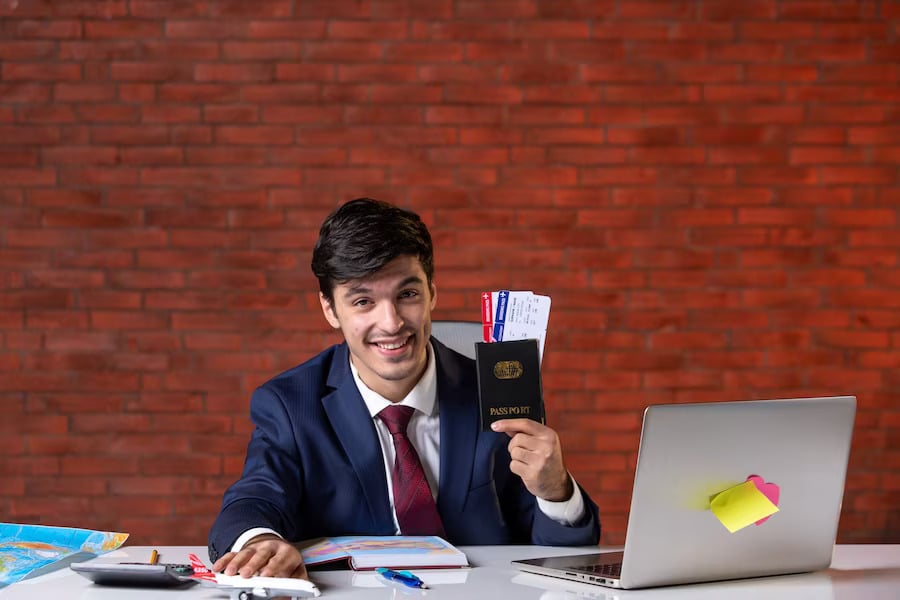 Best Dependent Visa Consultancy in Chandigarh
A Dependent Visa allows families to travel abroad together, allowing spouses and children to accompany a family member.
With this type of visa, the individual can stay in the host country for as long as their family member's visa remains valid. Dependent visas allow families to stay together, even when one family member has to move abroad for work or other reasons.
Make your dreams a reality - Get Dependent Visas with Us
With a dependent visa, the dependents can:
Travel and explore with the primary applicant/family.
In certain cases, studying at an educational institution can be beneficial. Work can be either temporary or permanent. depending on the circumstances.
Points To Consider For a Dependent Visa
International students who graduated from designated learning institutions are eligible for the Post-Graduation Work Permit Program.
If you are a child, Spouse, Student, or relative.
A passport and marriage certificate must be valid.
Additional documents may be required to establish a partnership.
Dependent children must have a birth certificate in order to be legally recognized.
The sponsor must provide proof of funds through bank statements.
Documents needed for immigration: medical test results and proof of employment.
Types Of Dependent Visas
Dependent visas can be either temporary or permanent depending on the situation.
A temporary dependent visa: A temporary dependent visa is a type of visa that allows individuals to stay in a foreign country for a limited period of time. This type of visa is typically used by family members or dependents of an individual who has been granted permanent residence in a foreign country. It allows family members or dependents to visit, study, or work in the country for a specific amount of time. The length of the stay depends on the individual's circumstances and the laws of the host country. With this type of visa, individuals can enjoy all the benefits associated with living in another country without having to worry about overstaying their welcome.
A permanent dependent visa: A permanent dependent can provide the holder with the right to live, work and study in a particular country. This type of visa is typically available to family members or other dependents of a person who has been granted permanent residence in that country. With this type of visa, the holder can remain in the host country indefinitely and enjoy all the benefits associated with permanent residency.
In either case, these visas allow family members to stay in the foreign country with their relative who holds the main visa.
Why Choose VSmart Migration?
Our clients are highly satisfied with our Dependent Visa services in Chandigarh & Mohali and have been referring us to their families and peers. We have an excellent reputation as a reliable guide. We verify our clients' profiles and provide personalized recommendations for their best interests. We offer budget-friendly services that make the process simple and reliable, earning our client's trust. VSmart Migration is one of the best visa consultants in Chandigarh. We aim to provide quality immigration services and counseling to our customers.
What do we offer?
Experts from around the world on advising, university operations, and legal matters.
Lowest costs and expenses compared to other consultants.
VISA approval processing time is typically fast.
24/7 assistance and advice.
Eligibility Requirements
To apply for a Dependent Visa, applicants must meet certain requirements such as eligibility criteria and evidence of financial support.
A passport is required for application.
The sponsor must have sufficient financial means to support dependents.
The sponsor must provide evidence of work and income.
Medical exams and proof of insurance coverage for family members are required.
Application and fee submitted.