Best Consultants For
Australia Business Visa
Requirements, How to Apply, Fees of Australia Business Visa.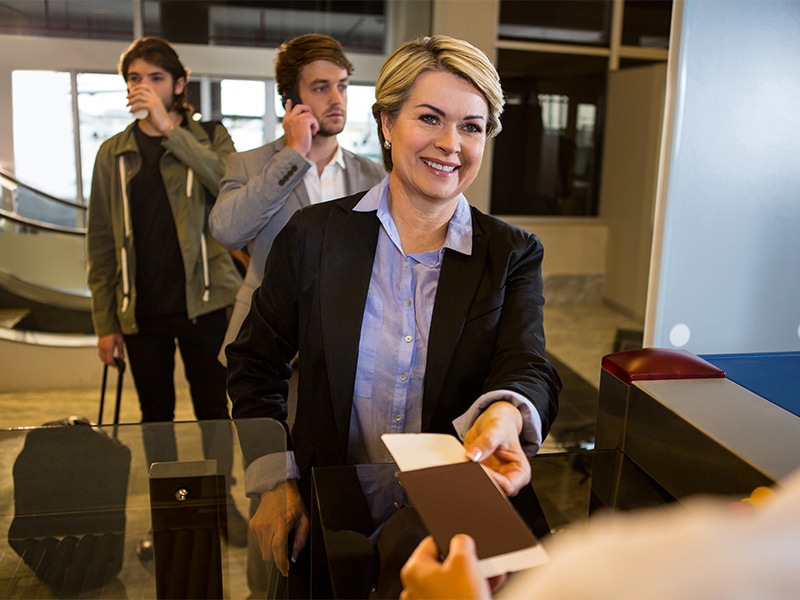 What is Australia Business Visa?
Australia Business Visa is a program that offers the opportunity to reside, set up, and run an Australian business in Australia. It is open to applicants of all types including investors, entrepreneurs, employees, self-employed individuals, and even retirees. The primary benefit of holding this visa is that it offers temporary residency for the duration of your stay which can be renewed at any time.
Start your Australian Business by checking your eligibility criteria:
This visa gives many people the opportunity to live and work in Australia as well as set up a business in the country for a fixed period of time. Australia Business Visa does not give permanent residency or citizenship. Still, there are many long-term benefits such as access to social welfare benefits for you and your family members living in Australia during your stay on this visa.
Why Australia Business Visa ?
Entrepreneurs in many countries are looking for new ways to start a business. One of the best and most suitable places in Australia. Australia is popular for its high-quality services, business-friendly policies, and relatively low cost of labor.
Australia offers several benefits to international businesses including a low tax rate, efficient government services, and a highly educated workforce with strong English language skills.
The following are some of the key reasons why you should choose Australia as your next overseas location:
Business visa Australia is a simple application process that makes it the best option for potential migrants.
Australia's business visa allows you to live and work in Australia, so you can grow your business and build your own future over an extended period of time.
Eligibility Criteria
In order to come to Australia as a business person, you should meet certain criteria before applying for a visa. If you are looking for quick info about Australia business visa, you need to make sure that you are actually eligible to apply for the visa. The visa consultants in Chandigarh will let you know the criteria you need to follow to see if you can apply for an Australia business visa.
The Applicants must:
You must have a valid, good intention behind traveling to the country you plan to enter. You also need to have enough funds to support your living costs.
You may have to provide PCC (Police Criminal Check).
Be in good health: The authorities require you to have at least the minimum requirements.
You must currently live in the country where you are looking to do business with a company in order to be eligible for their invitation.
Top Visas To Opt from Business Visas
Australia Business Visitor Visa – Australia Business Visa (Subclass 600): You can apply for this visa if you are traveling to Australia, and intend to participate in a conference or trade fair, negotiate contracts or take part in general business.
Australia Business Innovation and Investment Provisional Visa – Australia Business Visa (Subclass 188): This is a short-term visa and is issued for four years and three months. You must be nominated by an Australian state or territory in order to apply. Each type of Visa has some requirements, you need to provide proof that you possess certain assets like owning property or business. The age limit for this visa is 55 years old
Within visa 188, there are many options to choose from
Business innovation stream, Investor stream, Significant investor stream, Premium investor stream, Entrepreneur stream
Australia Business Innovation, and Investment Permanent Visa – Australia Business Visa (Subclass 888): These visas allow for permanent business, but in order to qualify for this visa, you must have previously held a provisional business visa. On this permanent visa 888, you can apply for the same type of visa you had while on a provisional 188. This will require that the employer nominate and invite you to apply.
Australia Business Owner Visa – Australia Business Visa (Subclass 890): For you to be eligible for this visa, you must hold or have held a provisional business visa subclass 160, 161, 162, 163, 164, and 165. To qualify for an owner visa 890, you must have been living under any of the above-mentioned visas for at least 12 months within the 2 years before submitting your application.
Here are some conditions, you should also meet:
Applicants to Australia for a business visa are required to show that they have owned or managed a business in the country for at least 2 years before applying for the visa.
When applying for your current visa the applicant and ( their spouse) must have met the eligibility criteria when their visa was issued.
Australia Business Talent Visa – Subclass 132: Business talent visas make it easier for you to reach your goals in Australia. There are two streams available: the significant business history stream and the venture capital stream. For the significant business history stream, you must provide evidence that you have a net value of at least AUD 1.5 million.
Australia Investor Visa – Subclass 891: In order for you to obtain this permanent visa, you must already have a provisional work visa (located under visa 162). It is also a permanent visa (via 891)
Australia Sponsored Business Owner Visa – Subclass 892: Depending on what visa you have or had, you must show evidence of living in Australia for a year in order to be eligible for this visa. This can include showing that your provisional visa was 160, 161, 162, 163, 164, or 165.
Australia Sponsored Investor Visa – Subclass 893: In order to get this visa, you must have a provisional visa 165 and demonstrate that you held AUD750,000 of designated investments when applying.
Australia Business Innovation and Investment Extension Visa- Subclass 188: For entrepreneurs to gain an extension of their stay on a Australia business visa, they need to apply for this type of "dual-ability" visa. It can be renewed as many times as they'd like so long as they're still at the same commercial location.
Documents Required For Australia Business Visa
The following documents are required:
Passport, national identity card (if applicable), driver's license, and two recent identity photographs.
Proof of at least one business asset and six photos of your business establishment. A one-page organizational chart of your business is required as well as evidence that you are proficient in English.
Your business includes activities that have been outlined below.
It has been established that the owner of this business owns this business, and has evidence to prove it.
You should have an Accountant's Bill of Sale, Business Activity Statement, and other relevant paperwork such as Business Assets.
If you are employing full-time employees or managing your business, you will be required to have an Australian Business Number. ABN is the number used by businesses.
Proves they have employed full-time employees and have a managerial position within their company.
Application Process For Australia Business Visa
The visa provides a pathway to Australia that can be applied for online and takes approximately 10 days.
When you want to apply for a new Australia business visa, you often need to attach proof of your passport in the form of evidence that your old one has been renewed. This is because the visa is attached to this document. If you want to change it up, then you'll have to renew it again and apply for a new one.
Time Duration To Stay In Australia With Australian Business Visa
This visa will be valid for 12 months from the date of issue. During that time, it's allowed you multiple stays of up to 3 months each. You will need to have more time left on your passport than six months before you can leave Australia.
Australian Business Visa Fee
When applying for Australia Business Visa, there are different types of fees that you might need to pay. There is a general fee, an application fee, and a biometric fee, which varies depending on the type of visa that you are applying for. On average, the total fees for a Australia Business Class Visa can be in the range of 145-150 USD.
How can Vsmart Migration help you with an Australian Business Visa?
Advice about the documents you'll need for your visa application. Funds for your visa can be shown in different ways, so talk to a representative in person to figure out what's best for you.
Applying for a Australia business visa can be a time-consuming process and you may have to answer many questions along the way. If you decide to use our service in order to help save time, we'll start by reviewing your documents and assisting with the application process. Once your application is submitted, we'll recommend any necessary interview preparation materials that may be needed based on your individual situation.
You can apply for an Australia business visa online or offline. You can get your visa applied from the top visa consultants in Chandigarh. However, there are certain things you need to make sure of, i.e. a valid passport and other documents required by the embassy.