Canada Business Visa-VSmart Migration
Get Consultation From Regulated Immigration Agency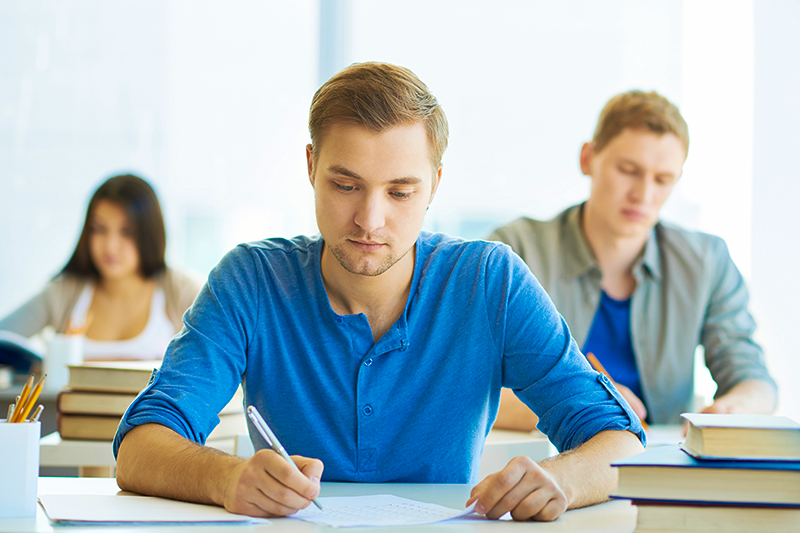 Why Canada?
Canada is one of the most advanced countries offering non-Canadian a high chance of starting a business. There are various options for incorporating or conceptualizing a business in Canada. Or you have the option to start from scratch and eventually go big with the race.
However, according to statistics, about 20.8 million visitors come to the country for tourism or business reasons. But what sets it apart from the rest of the world is the government's efforts to comfort companies from other countries.
Ready to visit Canada soon? If so, Vsmart migration can help you obtain the Canada Business Visa you need to enter the country. Dive into our Canadian business visa guide to learn more about the process and required information.
What is a Canada business visa?
A Canadian Business Visa is a visa for establishing a business in Canada. However, while it may seem difficult to get a Canadian visa, you can easily get a Canadian business visa from India by following the below guidelines.
The Canadian business visa is a visitor visa that allows Indian citizens to enter the country for short-term business purposes only. Initially, business visas were issued with a validity period of six months.
However, the surge in visitors and investors to Canada has extended the validity of his Canadian business visa to 3, 5, or 10 years.
Business purposes include business meetings, conferences, and seminars.
A person visiting the country for business purposes cannot sign a potential business that may last longer than the duration of the Canadian visa.
Applicants may not be able to work for a company doing business in Canada. However, the length of time a visa is granted is determined by the immigration authorities, which are primarily related to Canada.
A Canadian business visa does not allow family members to accompany you.
However, a Canadian business visa also allows you to explore as many tourist attractions as possible in Canada.
Not only for business purposes but also for meeting friends, family, and relatives based in Canada.
However, other Canadian business immigrant visa types are Federal Business Immigrant Visa, Quebec Immigrant Visa, and State Nominee Program.
How do I obtain a Canadian business visa?
To obtain a Canadian business visa, you must make sure that the agents you are choosing are one of the top visa consultants in Chandigarh. The applicants must first collect all the documents set out by the Canadian government and listed in this guide. However, the Canadian Business Visa process was completely offline until the Government of Canada recently introduced an online process.
The following guidelines will help you complete the entire procedure.
Apart from the offline process, the Canada Business Visa Application must be completed online.
Once the application is completed, the applicant must attach all the required documents to the application and submit it to the embassy.
After the application is submitted to the Embassy, ??allow at least 30 days for the Embassy to coordinate or confirm the information provided in the application.
The Embassy will review all business-related documents listed and attached to the application. Applicants must carefully fill out banking-related information.
We also recommend attaching an invitation from a Canada-based company inviting you for business purposes.
Immediately after your application is approved, Embassy officials will ask you to visit the Embassy/Consulate or one of the authorized visa application centers for biometrics.
Upon successful completion of biometric purposes, applicants can obtain a visa within at least 30 days of submitting their application.
We recommend that you apply for a Canadian visa through a professional as this is one of the more delicate procedures here. By the way, we have a team of experts who can assist you in making this whole process hassle-free.
Ensure that your visa is not rejected by submitting a proper application with authentic documents and information. is important. A visa denial may affect future travel.
Canadian business visa eligibility
The Canadian visa removes the obligation to carry a visa for some countries that have very good relations with Canada. Indian citizens are eligible to hold any kind of Canadian visa.
Eligibility for a Canadian business visa depends on general aspects such as nationality, business model, and capital to invest in Canada to support yourself. Here are the requirements for a business visa in Canada:
Applicants must be proficient in either English or French. 

Applicants must confirm that they are not working on a business visa. 

Also, you should be careful to stay away from Quebec. 

The following application form must be completed by the applicant. 

Form IMM 5257, i.e. H. Application for a temporary stay. 

Form IMM 5707, i.e. H. Family Information Form. 

In addition to meeting the above eligibility criteria, Canadian business visa applicants from India must also possess the required documents.
Documents required for Canadian business visa
The submission of documents plays an important role in determining the time required for the Canadian business visa process.
Applicants are advised to submit their documents well in advance. Further delays in the process may delay the issuance of your Canadian business visa.
The documents required for a Canadian business visa are:
Original passport valid for 6 months from date of arrival in Canada
3 color photo
A cover letter containing information about the applicant and travel
Company invitation/exhibition/meeting confirmation
Accommodation proof
Itinerary.
Confirmed ticket
Work confirmation
Proof of funding
Canadian business visa processing time
The total processing time for obtaining a settlement permit depends on the time required for embassy review once the documents have been submitted. It also depends on factors such as the amount of work done by the embassy, the duration of the permit, the number of people entering the country, and expedited processing.
Proper documentation can avoid process delays. The estimated time for visa arrival may take at least 35 business days. If you start the process two months before your departure to Canada, the embassy will issue your tourist visa without delay.
Canadian business visa fees
The cost of a Canadian business visa depends on several factors, including: B. Approval Periods, Number of Entries, Expedited Visa Processing Fees, and Additional Service Fees.
| | | | |
| --- | --- | --- | --- |
| Entry  | Stay duration  | Validity  | Fees  |
| Multiple entry (regular) | 6 months  | 1-year  | Inr 10250/-  |
After visa delivery
As soon as you submit your documents, you can wait for the embassy to check them. However, once verification is complete, you will be prompted for a biometric round.
The bank balance you entered on your application must be maintained until your visa is received. In most cases, we recommend that you do not make transactions from the above bank accounts.
After visa delivery
The form must be completed by the applicant according to the prescribed guidelines and later submitted to the embassy online or offline. There are things you can or must do after submission and you should notify the embassy. like that –
If there is an error in the application form, please contact the embassy
Withdrawal of application in case of the plan change
Any change of phone number, address, or passport must be notified
Any change in relationship status or the birth of a child during visa processing must be reported to the embassy
How can I check the status of my visa?
You may need to carry the following documents or information with you to track your tourist visa processing.
ID number.
Application ID.
In order to track the status of the visa process, applicants should visit the website of the Canadian Embassy in India. Once you find the embassy website, you can enter your application number to track your visa application.
Those who have a visa
There is also another way to track Canada business visas from India through some portals. This includes your name (as it appears on your application), date of birth, passport number, and application number.
When you submit your application, you will receive a tracking ID. This tracking ID will help you track your application through the embassy site.
Tracking with passport
If you have processed your application through an Advice Center or a visa service provider, you can track your application status by sending your passport number to the relevant service provider.
Those who have this visa
If you have this visa, you must comply with the laws of the Government of Canada. A business visa may entitle you to attend business meetings, conferences, and seminars.
However, apart from visa requirements, you should also be aware of the following factors:
Before/during the trip
When you're ready to travel to Canada, you need to have all the essential business-related documents. In addition to business-related documents, Indian citizens are required to hold an original and a copy of their passport.
The length of stay in Canada is determined by an immigration officer based on your passport. Therefore, applicants should be aware of visa expiration dates. You will have to leave the country before your visa expires.
Canadian officials will not tolerate any damage to your visa. Damage to your passport can result in refusal of entry into Canada and sending the applicant back to their home country.
You can bring your mobile phones and other devices. You must notify the authorities of the list of electronic devices you plan to carry.
After entering Canada
You must carry a copy of your passport wherever you visit Canada.
A copy is recommended to prevent the loss of your passport.
If requested by the police or immigration authorities, you may be asked to provide a copy of your passport and visa.
How can Vsmart migration help you?
Identify and collect all documents

Fill out the visa document checklist

Create an application package

Carefully fill out various forms and application forms

update and follow up

Preparing for a job interview
Frequently asked questions
Will Own a Business in Canada Issue a Visa?
Once you establish or buy a business in Canada, you can apply for a work permit as a business immigrant. A variety of work permits are available, depending on your background and the purpose of immigration.
How long is the business visa valid?
A B-1 (business visitor) visa will normally be issued for her for 10 years (depending on her nationality), allowing her to stay in the United States for up to 180 days per entry (repeatedly or simultaneously).
Can business people get PR in Canada?
No, you cannot apply. One of the business visa eligibility criteria is proof of your financial status. One of the most important documents to prove this is the ITR (Income Tax Return). No ITR indicates that you are applying for the wrong visa as you are not in the business field. However, you can apply for a settlement permit using an alternative document that proves your financial situation, such as Form 16.
Can my Canada business visa be extended?
Yes, you can extend your Canadian business visa. However, you must have a good reason to do so. You will then need to apply for an extension before your visa expires. This can be done online or offline. However, we highly recommend using the online method.