You've chosen to pursue your studies in Australia! After considering the best cities, universities, and accommodations in Australia, you are now ready to embark on your exchange student journey. Pass your visa test by defending and protecting it from rejection. To avoid Australian student visa rejection, you must know what to watch for and avoid potential mistakes. Avoid visa application mistakes by learning the most common failures.
For anyone wishing to study in Australia, a student visa is an essential requirement that must be met. To get approval, you must complete all the necessary tasks.
Reasons For Australian Student Visa Rejection:
Passing GTE
Passing the GTE is a major requirement for visa eligibility. Australia's GTE requirement is a measure of integrity. A student visa program is designed to facilitate study in Australia, not to provide a way of obtaining residency.
The GTE test is used to ensure student visa applicants are genuine in their desire for quality education in Australia. Applicants must demonstrate that their intent for visiting Australia is to gain knowledge and wisdom. When submitting your personal statement, make sure it is in the English language and that it demonstrates you meet all the GTE requirements.
Applicants must include a written statement and supporting documents with their application. To have a successful application, don't be generic and provide documentary evidence to back up your claims.
Personal circumstances play a role in the GTE application process. In order to assess quality, specific standards must be satisfied.
Many students pursue studies abroad because they may find courses abroad that are not available in their home countries.
Australian applicants must demonstrate knowledge of their chosen course, previous qualifications, accommodation plans, and financial ability.
This course offers valuable future prospects for the applicant. It is consistent with their educational level and will provide remuneration that exceeds what could be gained in their home country with similar qualifications.
Past visa applications and rejections/cancellations are important factors in determining immigration history. Applicants should be prepared to explain why past applications have been unsuccessful.
Not Meeting Academic Qualifications
It is expected that this requirement is met. To be eligible for an Australian student visa, you must be a student actively enrolled in a recognized educational institution.
Admission to a university is dependent on the course of study, educational level, and English proficiency. University institutions vary in their requirements. It is essential that you go through the course information in detail on their website to ascertain whether or not you're eligible for it.
If you don't qualify, here are some hints that can help you out. To meet university requirements and get into your desired course, taking a foundation or bridging course could be the answer. This course is designed to quickly meet entry requirements and typically lasts one year. In one year, you can make your dream exchange program a reality.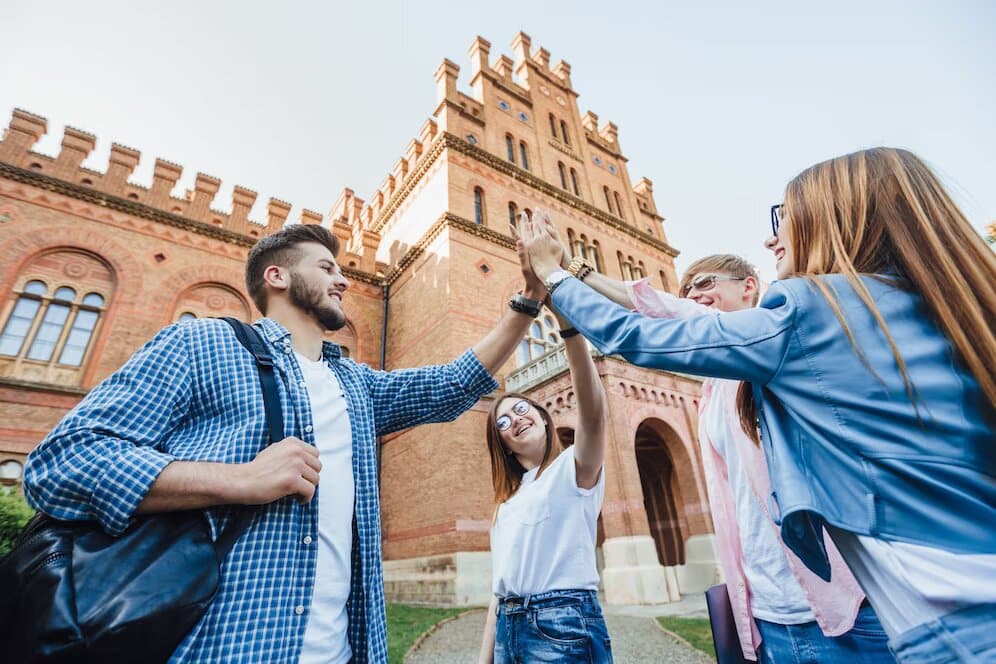 To pursue higher-level study, entry requirements typically include:
Improve your English score.
Undergraduate applicants must have an overseas equivalent of the Australian Senior Secondary Certificate of Education. Some undergraduate classes require previous coursework for enrollment.
Postgraduate: Completed undergraduate degree. Applying to your institution may be worth the effort as they consider research ability and work experience in their admissions process.
Once all requirements are met, you will receive an eCoE certificate from your university. Don't forget to attach your (eCoE) certificate when applying for a job; if your potential employer doesn't ask for it, make sure to remind them.
Not Meeting English Requirements
To study in an English-speaking country, fluency in English is essential. To get your Australian student visa approved, you must meet English language requirements.
English language test results are required for visa applications. This condition is for international students from non-English speaking countries.
Language proficiency varies greatly. English language proficiency requirements vary across universities. Student visa applications require varying levels of skills. Before applying, be sure to check the language requirements from the Department of Home Affairs and your university's website.
To succeed, you'll need to ace the IELTS or an equivalent test. Once you've honed your skills and achieved the necessary score, you'll be ready to take on the next challenge.
When applying for a visa, be sure to include documents proving an acceptable English test score and proof of exemption for the university you plan to attend.
Insufficient Funds
DIBP (Department of immigration and border protection) is known to reject applications if the applicants do not have adequate funds to support their stay in the country. Money is therefore one of the major determining factors for a successful visa application.
Prospective students must demonstrate financial capability in order to obtain a student visa from the DIBP. As an applicant, you must provide proof of financial stability to demonstrate your ability to fund the program.
So, How much would it cost? What's the financial impact?
Students must currently demonstrate a yearly expense of around $20,000 AUD, but this may increase in the future.
Aspiring students must provide documentary proof of their finances to continue their studies. Insufficient funds in your bank account will lead to the rejection of your student visa.
International students must prove they have enough funds to support their exchange program in Australia. Evidence of genuine access can include providing documents, affidavits, declarations, or other forms of proof.
If you are getting funds from another person or business, you need to have proof. This could involve showing evidence of your relationship, providing identity documents of the investor, or verifying that the business is still in operation. These details are mandatory when it comes to demonstrating your source of funding.
When making a deposit, it is important to provide details about any recent or even recurring deposits; this includes wages as well.
If you have a loan to finance your education and/or living expenses, it is essential that you demonstrate the details of the loan as well as the total amount that will be paid out.
To ensure successful loan access and use, you'll have to provide evidence of the collateral used, terms of the agreement, and ability to pay ongoing costs.
Not Having Acceptable Health
Before sending off your student visa application, you should take a look at the Department of Home Affairs' required health examinations to make sure you satisfy all the medical examination requirements for a temporary visa.
Student visa applicants must have OSHC (Overseas Student Health Cover). You must have medical and hospital coverage for your stay in Australia, which will ensure you are protected for the entire duration. Not having OSHC puts your health and visa status at risk. Your OSHC can be set up either by your education provider or by yourself.
Having Criminal History
Australian authorities can now deny visa applications on the basis of prior misconduct. Be cautious if you have a history of immigration issues or prior failed applications. If you find yourself in this situation, the best course of action is to take full advantage of all the opportunities available to demonstrate your legitimacy.
Additionally, your character is also part of this category. Everyone entering Australia must meet character requirements.
Having a criminal past is not generally advantageous when applying for a visa. If you've been in any foreign country for more than a year, then you might be asked to obtain a police clearance certificate for each place you resided. This policy applies to anyone older than 16 in the past 10 years.
Also Read: Top 10 Universities of Australia that Provide Quality Education

Not Providing Complete Documents
Carefully following the home affairs website is important for a successful visa application. Make sure to include all necessary documents and details. Thoroughly review your application to ensure accuracy and completeness.
A detailed approach is essential for a successful Australian student visa application. Make immigration easier by checking out the Department of Immigration and Border Protection Checklist:
To prove identity, a birth certificate is required.
A passport must be submitted.
A passport identity card and all pages of the Household Registration Book are required for the identification process.
A CV certified by local authorities can provide assurance of the applicant's qualifications.
A valid CoE is required for courses being undertaken.
Statement letter specifying the genuine intention to stay in Australia.
Qualifications and certificates must be provided, preferably in color and in the original format.
Scholarship evidence ( if you have any) to study in Australia.
OSHC is required to obtain a student visa, valid for the duration of the visa.
Parental consent is required for minors under the age of 18. The consent must be in writing, signed, and witnessed.
Ensuring adequate accommodation & welfare plans associated with your Certificate of Eligibility (CoE).
Financial sponsors must provide evidence of their funds or income to ensure a secure relationship between themselves and the individual who is receiving their funds.
In a Nutshell
Studying abroad is a major commitment. It is important to take your visa application process seriously with the help of visa consultants in Chandigarh. Giving it the attention it deserves is critical to ensure a successful outcome. Ensure all requirements, documents, and clearances are met to ensure successful application approval.

After submitting your student visa application, you must respond to every request from the Department of Immigration and Border Protection. Effective communication, organization, and vigilance are essential. VSmart Migration assists many students with their student visa application process. For additional help navigating the student visa application process, get in touch with them as they can provide assistance with visa application requirements and guidance on the application process.

Also Read: 10 Tips Before Applying for an Australian Student Visa