Canada is a sought-after spot for international students from everywhere due to its relaxed study-work balance, immigration policies, and excellent education. Use this guide as your primary source of information to find the best courses from top universities in Canada, as well as some university recommendations. Canada offers programs such as Express Entry, which make it easier for students to gain entry into the country.

Additionally, having a degree from a local institution and having experience within the country can make it much simpler to settle in and find employment. The top curriculums to study in Canada are Computer Science & IT, Business Management, Engineering, Healthcare, and Media.
Choosing the Best Courses to Study in Canada
After completing your education, if you choose to move to Canada for higher studies, make sure to enroll in courses that will be beneficial for your future and help you remain in Canada to achieve educational success. Be sure to pick courses that are relevant and will be effective in allowing you to stay and work in Canada.
List of Best Courses in Canada
Here are the top 10 courses to take in Canada that can open up a world of possibilities.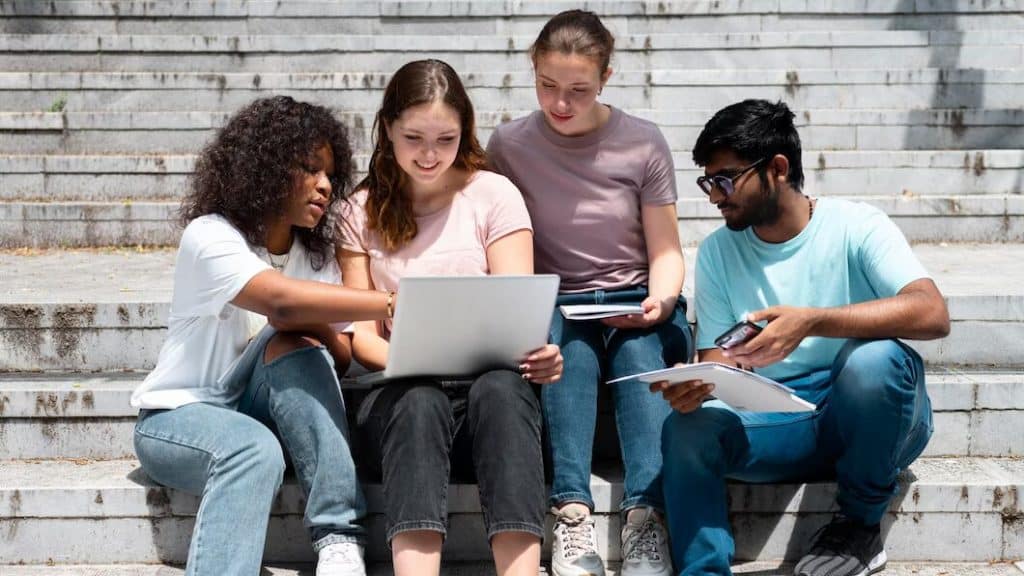 Information Technology
Information Technology and Computer Science are some of the highest-paying professions in Canada, making them some of the best courses to pursue in the country. This is why many international students, including those from India, prefer to study this field. To get accepted into a Master's program in Computer Science, international applicants must have higher grades and scores. Both the Indian and Canadian governments have created incentives and scholarships to make these courses more accessible, such as reduced tuition fees and immigration incentives. Out of all the programs in the IT and Computer Sciences category, the top courses to study in Canada are Information System Analysts, Database Analytics or Analysts, and Data Science.
Engineering
The engineering industry in Canada has seen an increase in job opportunities over time, specifically in recent years. This has created a high demand for engineering students, giving them a range of job opportunities to choose from. Because of this, Engineering is likely to stay one of the top courses to pursue in Canada for a long time. Students who possess knowledge of software like CAD and Auto-CAD have better chances of landing specialized jobs after graduation. Instructors of engineering courses offer hands-on learning experiences to help students develop the right mindset and skills necessary for the job. The Accreditation Board of Engineering and Technology (ABET) has acknowledged Canadian universities as some of the best in the world. Examples of high-paying engineering bachelor courses include aerospace, environmental, biomedical, mechanical engineering, civil engineering, nuclear, naval architecture, and software.
Biotech And Finances
Life and biological sciences are very diverse and interesting fields. It takes a lot of determination, courage, and expertise to succeed in this field as it requires a high level of qualifications and skills related to the human body. Additionally, this field has a strong focus on research, so it is important to look for scholarships and other research-based courses that can help lighten the financial burden. The Canadian government is dedicated to providing healthcare and nursing students with an environment that encourages knowledge.

Furthermore, the excellent grade of the medical school curriculum has made Canada a popular choice for students from all over the world. There are many diplomas and programs related to preventive medicine, health promotion, human psychology, illness management, and disabilities, among others. When applying for the best courses to do in Canada in 2023, keep in mind that not all Canadian colleges accept international medical students.
Actuarial Science
Actuarial science courses are in high demand in Canada. Approximately 7.5% of these graduates are employed abroad. This is because Canadian universities provide a quality education that offers hands-on experience with the subject. This occupational group is projected to experience a labor shortage between 2019 and 2028, resulting in more job openings and the need for skilled workers in the field of actuarial science.
Business Management
The Business Management course in Canada is one of the most preferred courses by many students. An MBA gives you a wide range of employment opportunities, a vast corporate network, new skills and knowledge, and an extensive understanding of the business world. Additionally, many management and administration occupations are classified as being in high demand. These roles include management consulting, banking, and investment finance.
Media & Journalism
The final type of top course to undertake in Canada for students is media, with a focus on journalism. The need for qualified individuals in this field is rapidly increasing as digital media, social networking sites, and internet marketing become more popular. Graduates with journalism degrees can find jobs as reporters, associate producers, associate media directors, and media operations managers for larger companies such as Deloitte, CBC, and Deep Body. Media professionals have a greater range of opportunities to work in areas like history and current events by utilizing mass media in effective ways. This is because media is a combination of topics such as sociology, psychology, philosophy, anthropology, and politics that utilizes the best practices to reach a wider audience.

Students who study media can pursue jobs such as social media managers, public relations officers, statisticians, or media planners, among other swiftly developing positions.
Economics
Economics is one of the many highly sought-after courses offered by Canadian institutions. It provides a strong academic foundation and opens up opportunities for a successful career. When paired with other fields, it is particularly valuable, and Canadian universities emphasize research, making it a great choice for advanced studies in economics. The best institutions for this field include the University of Toronto, the University of Alberta, Queen's University at Kingston, McGill University, and the University of British Columbia. There are plenty of other courses to study in Canada, and the list goes on.
Agricultural Science
According to international rankings, there are 31 schools and universities in Canada offering a total of 222 Agriculture & Forestry study programs. These universities are highly rated. At the same time, a course in forestry is a specialized branch of science that deals with the study of nature, types, maintenance, and sustainable development of forests. The core of this course lies in teaching the students the basics of the management of forests, varieties of plantations, and knowledge related to natural resources.
Human Resource
Many universities in Canada are among the top 50 global universities to study Human Resources courses. These universities provide students with hands-on experience and training as part of their courses, along with opportunities to work with both non-governmental organizations and corporate businesses to gain knowledge of work-life and ethics. According to ranking agencies, HR managers, recruiters, and HR generalists are still the most in-demand Human Resources professionals in Canada. It is estimated that this sector will create more than 49,000 new jobs in the next decade.
Diploma Courses
A diploma program in Canada provides students with the training they need to enter a certain profession by giving them the theoretical and practical knowledge they need. Most of these programs are intensive, focusing on providing students with the knowledge and abilities needed to enter the job market. If a student opts for a diploma in Canada, it will take less time and cost less than other undergraduate or graduate programs. The great benefit of completing a two-year graduate diploma in Canada is that it allows the student to stay and work for three years.
The Bottom Line
Canada has recently become the top destination for students looking to study abroad. To find the best course that fits your academic experience and goals, it is important to go through the right process for finding the Best Courses to do in Canada. Along with the courses already mentioned, hospitality management, dentistry, and digital marketing are also available.

Canadian universities are among the most affordable and offer the best opportunities. If you need more guidance on studying in Canada as an international student, VSmart Migration is here to help. Their team of student visa consultants in Chandigarh has years of combined experience in helping students study abroad.

Also Read: How Much Gap is Acceptable for a Canada Study Visa?