Canada has a reputation as a popular destination among students while providing an affordable pathway to higher education. There are many things that attract students from all around the world including generous scholarships & visa programs. Students across the world are submitting applications for university courses in Canada. With the country's policies being more open, there are a lot of opportunities to study abroad and live a new experience.

To apply for Canada student visa, you must know a brief about it. Keep reading this article to know more about documents, process and exam requirements to study in Canada.
Admission process for Canada Study Visa for the year 2023
If you are thinking of pursuing a particular course, it's important to know how much time and money it will cost you.
Make a university list of where your course is offered.
Find the colleges and universities you've applied to then shortlist those in which you are interested.
Your shortlisted colleges and universities offer services like eligibility, check to ensure that you get the best possible educational experience.
Take the test required for admission.
Consider the debt options available to you in order to finance your studies.
Get admission confirmation for the school/university of your choice. Apply for a student permit.
With changing times and the increase in the number of international students coming to study in Canada, the eligibility criteria for Canada Study Visa has been constantly changing.
You have to qualify for a DLI ( Designated Learning Institution).
Prove you have enough money to enroll in a degree program.
Maintain the cost of living.
It's important to obey the law and to have a certificate if necessary.
Get a medical exam (if required).
Present a statement that you'll leave Canada when your study permit expires.
When to Apply?
Students seeking the first September intake should ideally appear for these exams by November so they can apply before the last deadline. Some universities give you the option to take an exam and if they do, it depends on your preference. The time required to prepare for IELTS, TOEFL, or PTE would depend on existing English language proficiency. It's recommended to have 2-4 months of preparation before the exam date.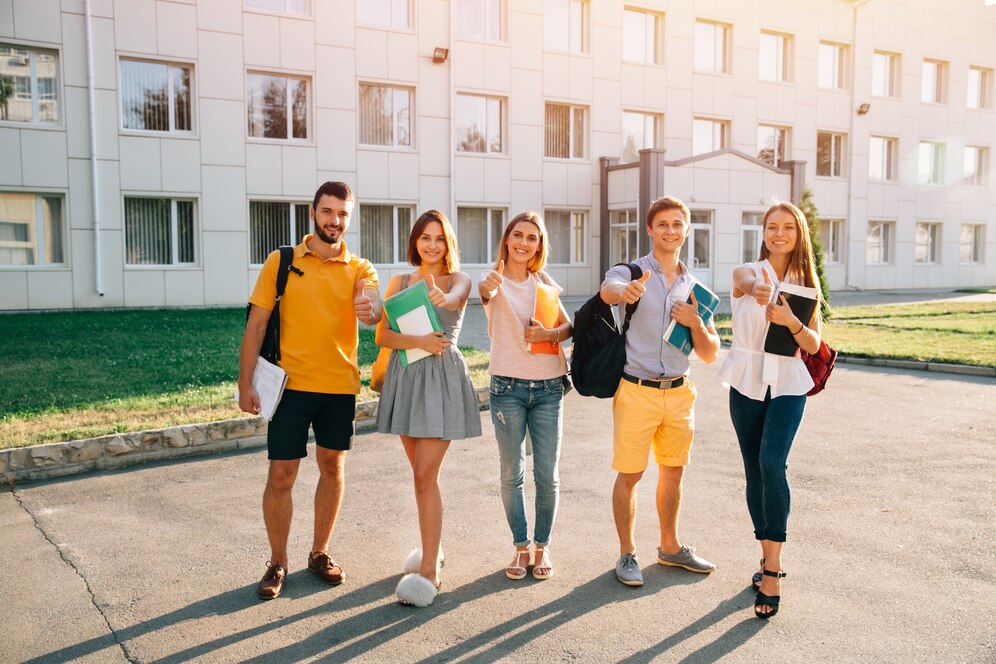 The eligibility criteria and tests for Canada study visa in 2023
You have to have met the qualifying requirements for higher secondary school and have grades that are competitive on paper. You need the required language proficiency score in order to submit your application (see below).
TOEFL
TOEFL remains valid for 2 years. The average qualifying score varies between 80 and 100. You are eligible for an exemption from TOEFL if you obtain a critical reading SAT score of 670 or a score of 35 on the reading portion of the SAT.
IELTS
The IELTS exam allows students to apply for up to 5 universities in advance. Students only need a score of 6 or more, but a Canada visa usually requires a score of 6.5 though can accept a lower one. Students with lesser IELTS scores can attend some Canadian colleges without taking the exam but have to go through different admission procedures first. They speak English at a native level and have spent a minimum of 4 years in an English-speaking country. Alternatively, they are citizens of an English-speaking country. If they have attended an English medium school for a minimum of 3 years, they are personable and passionate about literature.
PTE Score
Students must have achieved a minimum score of 56 on the PTE Academic Module (Academic) exam to be eligible for admission in Canada through IELTS. Other requirements may apply.
CAEL
The CAEL is an assessment test that assesses your English skills. It has centers in the USA, Canada, China, UAE, and the Philippines so it's easy to find a center convenient for you. Your scores on these assessments are evaluated on a scale of 10 to 90.
Repetition of Exams
Students applying for IELTS can appear an unlimited number of times and the most frequent exams are the ones on weekends. The IELTS Academic is conducted 4 times a month while there are two General Training exams in a month. The TOEFL exam can be taken a number of times but is only allowed once per 12-week period. PTE is accepted with the same number of exam attempts as other language exams, and one does not have to retake the test until it reaches a certain level of proficiency. Make sure to wait to receive your scores before you book your next test. You have a lot of opportunities when it comes to the GMAT exam. You can test up to 5 times a year and have 60 days between each appointment if you want. You can take these tests within the last 30 days.

Also Read: How Much Gap is Acceptable for a Canada Study Visa?
In a Nutshell,
The eligibility criteria to study in Canada may change in the future. They may be based on your age or academic background, or geographical location. These changes will make it harder for students from certain countries to study in Canada.
The eligibility criteria to study in Canada may change over time. They might change if there is new legislation, changes in immigration policies, regulatory changes. The Canadian government of Canada is looking into the feasibility of making these changes to their existing eligibility criteria that are currently set out by the Immigration and Refugee Protection Act (IRPA) and the Student Visitor Information System (SVIS).
The decision of these changes has been made with students' education as a priority and by giving them more control over their educational experience while studying abroad. VSmart Migration is a trustworthy name when it comes to visa Consultants in Chandigarh. With the help of their guidance, you go through the process of change with ease.