Canada has a lot to offer when it comes to tourism, especially since its natural landscapes are so diverse. Exploring Canada can be a challenging endeavour, because there are many laws and security checks necessary in order to visit Canada. Canada tourist visas are not so difficult to get, though. This guide will tell you everything you need to know about getting a Canada tourist visa.
About the Canada Tourist Visa
Canada Tourist Visa is a type of visa that is granted to those who are only coming to the country for tourism. It's divided into two categories.
Temporary Resident Visa (TRV): A temporary resident visa is an official document that is issued by a visa office. It shows that they meet the requirements for entry into Canada for temporary purposes. Foreigners entering Canada as temporary residents must hold a Temporary Resident Visa.

Permanent Resident Visa (PRV): If you are thinking about moving to Canada, one of the best options for you would be to apply for a Canada PR Visa from India. The Canadian Permanent Resident Visa makes it possible for you to live and work in Canada permanently.
Eligibility Requirements for a Canada Tourist Visa
Canada has a list of standards that need to be met by individuals wishing to enter their country as well as requiring certain valid documents. If you want more information on the ins and outs of the Canada visitor visa, below is an explanation of the most important points.
Indian nationals must take into consideration the fact that they will have to obtain a Canada visa in order to enter.
If you're from India and you want to come to Canada, the visa application requires that your passport be valid for up to six months from the day of your intended entry.
Children under the age of 18 are not eligible for a visa and cannot enter the country until their parents or guardians have passed the entry point.
In order to be eligible for a visa, you must have no chronic disease. However, if you are still unsure about your health status when applying, document it for your application
You'll need enough money to support yourself in Canada. To do so, your bank account must have enough funds. The Bank balance must be maintained close to what is listed on the application form you submitted to us.
If you're invited to apply for a Canadian visa by your friends or relatives, then an official Letter of Invitation must be attached to your application form.
Documentation for a Canada Tourist Visa
The documents are important for your visa application. It's best to prepare all the necessary information for submission as soon as you can.
The Canada visa application requirements are given below:
Valid Passport for 6 months
A Canadian visa requires 3 photos.
The application form should be duly filled out and has been signed.
NOC from employer/leave sanction from school/college
Proof of air tickets confirmed, proof of accommodation
Proof of financial means
Proof that you'll leave the country once your visa expires.
Identity and Civil Status Documents
Clearance letter from the police that is either given to you or received in advance.
Invitation letter from Canada
Application Process for a Canada Tourist Visa.
It takes some time for the Embassy to verify your documents according to the processing time that they provide. It all depends on how quickly you send them in and this is always a result of trying to avoid spamming with too many applications.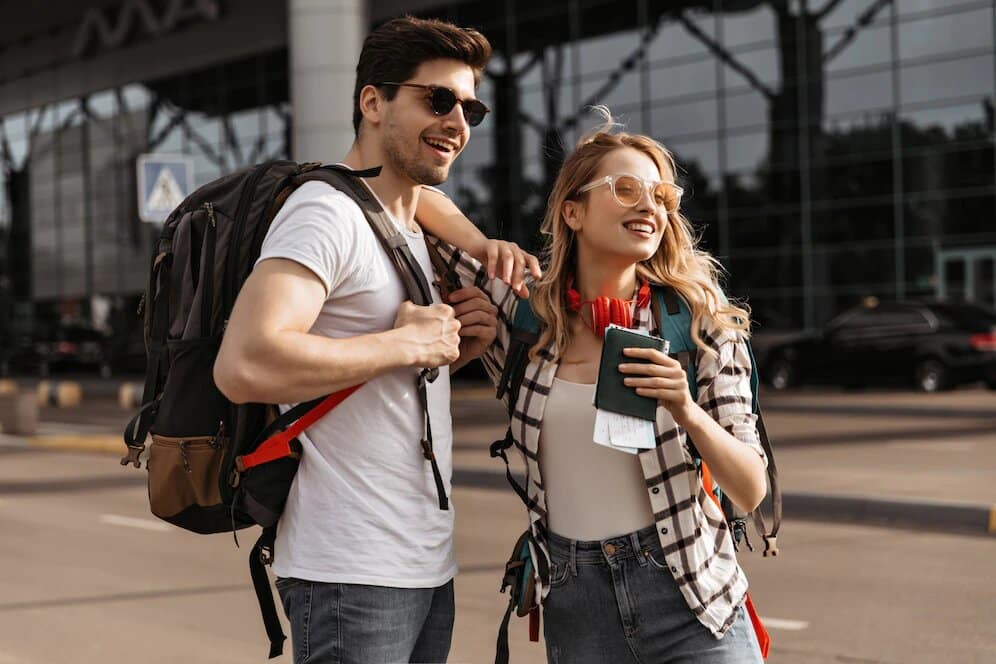 Your visa may arrive on time, so proper documentation is important. At the most, it can take 35 working days for your visa to arrive. The stamping process only takes 10-15 working days.
Starting the process at least 2 months in advance will help you avoid any delays and allow you the chance of being granted on time. When your documents are submitted, you will have to wait for embassy verification. Once it is over, you will be called in for a biometric round.
In order to get the visa, an applicant has to maintain his/her bank account balance. It is recommended not to make any transactions from that account while they're waiting for the visa.
FAQS
Ques1) How much funds is needed for Canada Tourist Visa?
Ans1) You will need to cover your expenses while you are in the country, but this should be done gradually so that there is no sudden change in the account's cash flow. There may also be a requirement for evidence of sufficient resources to support your case. There is no rule of thumb on how much money you will require, but it's important to take into account your own circumstance & always try to keep funds monthly rather than in lump sums. Caring for yourself shouldn't be too expensive, especially if you know the average daily cost of things. You should aim for anything from 3000 Canadian Dollars per month up to 4000 Canadian Dollars per month.
Ques2) What is the tourist visa processing time for Canada?
Ans2) The processing time for a Canadian tourist visa is about 3 to 4 weeks on average.
Ques3) Can I attend school/university or work during my stay in Canada?
Ans3) Visitors to Canada must have authorization under the Immigration and Refugee Protection Regulations in order to work or study legally in Canada.
Ques4) What type of Visa should I get to travel to Canada?
Ans4) It is recommended to apply for a temporary resident visa if you plan on visiting Canada. There are two types i.e. a single entry and another multiple entry visa. Multiple-entry visas provide a convenient way to enter and exit Canada. You can travel on the visa for up to a year before your passport expires or two years after your arrival in Canada, whichever is earlier. A single-entry visa allows you to enter Canada only one time. Once you have left Canada, you'll need a new visa in order to return to Canada.
Ques5) Where to get help if my visa application is refused?
Ans5) If your application is refused then it can not be appealed. But you can reapply, if you will be able to address their concern and stick with it then your chances of success will greatly increase.
In a Nutshell
The best way to apply for a tourist visa for Canada from India is by following the instructions on the Canadian embassy website. When applying for a Canadian tourist visa, the first step is to fill out the application form and submit it online. If you are going to be in Canada during the summer or winter, you will need to provide additional information about your occupation and how long you plan on staying in Canada. If you have been in contact with an immigration agent before applying, they will help you fill out the application form and submit it online.
Visa specialists often share their experiences with clients on how they survived the process and how much time they saved. Recently, VSmart Migration shared its success stories online, showing off what a difference taking advice from an expert in Immigration can do for your immigration status.