Studying in Canada can be an amazing experience, but it can also be expensive. It's important to understand the financial requirements for a study visa in Canada before you make the decision to apply.
Canada is known for its flexible and high-quality colleges and universities. Canadian universities accept students with breaks in their education. Students applying for undergrad programs have a 2-year study gap, while post-grad applicants have a 5-year gap.
Well in this blog you get everything you want to know about how to cover the gap for a study visa in Canada.
Wondering what the Study Gap is?
Know everything you need to know about the Study Gap – what it is, why it occurs, and how to deal with it.
The study gap is a period of time taken off after college or university to gain life experience and develop professionally. Study gap years provide students with valuable skills which will help them in their future careers.
A Study gap is a period between leaving one qualification and beginning another. During this time, students focus on other activities instead of furthering their education.
Is Study Gap Acceptable in Canada?
Study gaps in Canada are accepted for valid reasons. Students often work for one to two years. Someone may invest more time in studying for English exams like IELTS to improve their language skills.
So, all in all, Universities in Canada accept students who have taken gap years.
Tips to cover the gap for a study visa in Canada?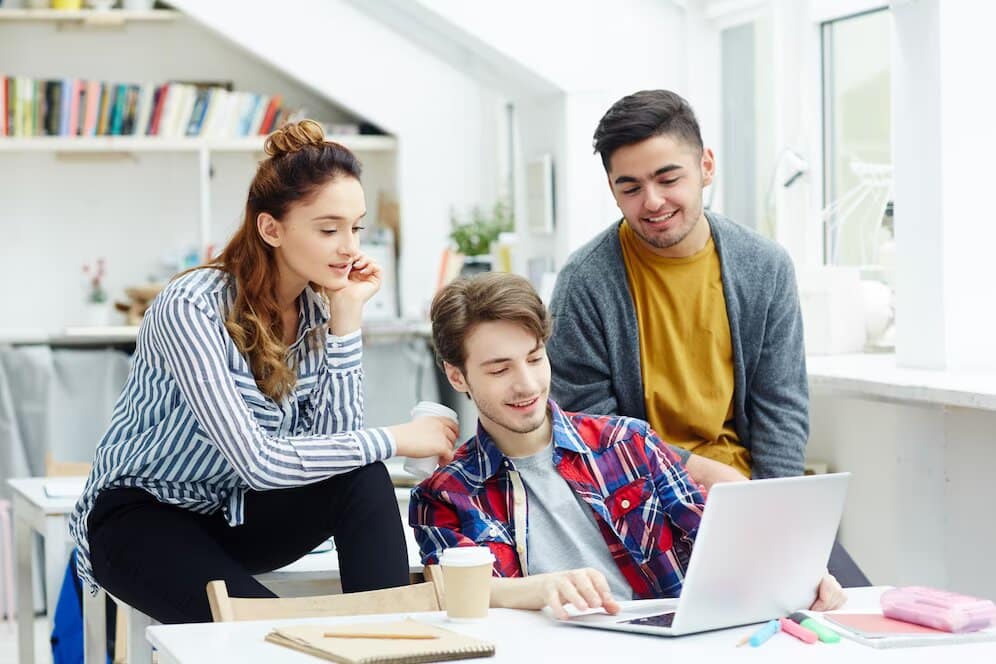 Studying in Canada is an achievable goal; there are multiple options for covering any study gaps. Students worldwide struggle to explain gaps in their academic records. Canadian universities and colleges accept students for a variety of reasons.
Health Issues
Students may face difficulty getting accepted to universities, but excellent grades and extracurricular activities are key factors in helping them succeed. In this scenario, you have to provide a valid medical certificate.
Traveling
After earning their qualifications, many students dream of traveling the world. Traveling is a great way for students to reward themselves for their hard work. It's also an important factor when applying for a study visa.
Work Experience
Work experience is essential for students to gain professional growth. Many choose to work after school to gain this valuable knowledge and expertise. Many students are working in order to cover their financial needs. Canadian universities require proof of experience, such as payslips and a letter, for admission. The third way to get a study visa is to bridge the gap between academic requirements and skills.
Arranging for Finance
Studying abroad is often more expensive than studying at home. Studying in Canada is more expensive than studying in India. Students may not have the money to attend university, which can cause delays in accessing essential funding. An additional way to fill the gap for study visas is by providing proof of financial stability.
Practice for Competitive Exam
Indian students often pursue government exams in pursuit of success. Clearly explain the situation to your visa officer that because of exam preparation, you took a gap year in order to have time to study for exams. Otherwise, it would be difficult for you to go through the process of being admitted for a visa without having some knowledge of your situation.
Also Read: How Much Gap is Acceptable for a Canada Study Visa?
In a Nutshell
Taking a gap year can be beneficial for those pursuing an academic career, as it is a thoughtful way to approach life.
It's important to stay academically productive even when taking a break, or else it may lead to college rejections. Make good use of any gap year you take. Medical issues and family situations can cause significant disruptions in work or study. Canadian universities consider special cases when making admissions decisions. In admissions, it is important to provide evidence that you are making use of the gap year or dealing with an emergency. Have questions about Canadian study programs or visas? Get the answers you need with the help of a Study Visa Consultant in Chandigarh. It is advised to choose the immigration company wisely.

Many students in Chandigarh recommend VSmart Migration as the best study visa consultant because of their right guidance regarding the study visa gap.
Frequently Asked Questions
Q1. What is the maximum gap in years allowed for an undergraduate degree program in Canada?
Ans1. When applying for an undergraduate study program in Canada, it is important to consider the amount of Gap that is acceptable. While there are no hard and fast rules, the general scenario is that a gap of up to two years between high school and the university is generally acceptable. However, if your gap exceeds two years, you may need to provide an explanation for why you were not studying during this time. It is also important to note that some universities may have stricter policies on accepting students with gaps in their education. Therefore, it is important to check the specific requirements of each university before applying.
Q2. If I have a study gap due to a job, how can I cover it to study in Canada?
Ans2. If you have taken a break from your studies to pursue a job or internship, it can be difficult to get back into the academic world. However, if you are looking to study in Canada, there are some steps you can take to cover your study gap. You will need to submit salary slips, experience letters, and appointment letters as proof of your work experience. Additionally, you will need to provide an explanation for why you took a break from your studies and how it has helped prepare you for furthering your education in Canada. With these documents and explanations in hand, you can demonstrate that the time away from school was spent constructively and that you are ready for the next step in your academic journey.
Q3. What type of study gaps are allowed in Canada?
Ans3. There are certain gaps that can be allowed to study in Canada with valid proof. These include job, and internship programs, medical issues, traveling, financial issues and preparation for competitive exams, and reappearing for failed courses.