Canada is a beautiful country to live in because of its peaceful lifestyle, and safe environment. Its diversity in culture, language, and landscape makes it an exciting place to explore.
Are you considering a move to Canada and looking for a way to get your spouse there? Look no further, because spouse-sponsored visas are the key to achieving that dream. If you are a permanent resident of Canada, your spouse may be able to "sponsor" you for permanent residence.
What is Canada Spouse/Dependent Visa?
The Spousal Sponsorship Program of Canada is a great way to sponsor your Spouse/Common-law-partner for permanent residency in the country. As part of this program, there's also the Spousal Sponsorship Program that can help you acquire the long-term residency you need.
Who can be a sponsor?
If you wish to apply for a Canadian Spouse visa, it is important to prove that you and the sponsored individual are related as:
Canada Spouse Visa Processing Time:
The processing time for a Canadian Spouse/Dependent visa can vary depending on the circumstances:
The processing time of a spousal visa is estimated to be up to a year.
According to the Canadian immigration department, the processing time of most complete applications over the past 12 months has been relatively quick. In case, if there are any missing documents or information included in your application, IRCC could potentially delay or even reject it.
The country of residence can have an impact on the time it takes to process a Spouse visa.
It is important to understand the requirements & applicable regulations for the region, in order to ensure that you are qualified for a successful application. Recent updates in regulations indicate that the application can take up to twelve months to complete.
To become a Sponsor of a Spouse or Dependent visa, you must meet certain eligibility criteria.
Your age should be 18 years or above.
You should be a permanent Canadian citizen.
It is important to note that you must be living in Canada while applying for spouse sponsorship or you need to ensure that you will be able to live in Canada after the sponsorship process is complete.
Demonstrate your self-sufficiency by showing that you are not relying on any social assistance other than disability.
Showing the ability to meet the essential requirements such as the financial requirements of your spouse or partner is an important part of the sponsorship.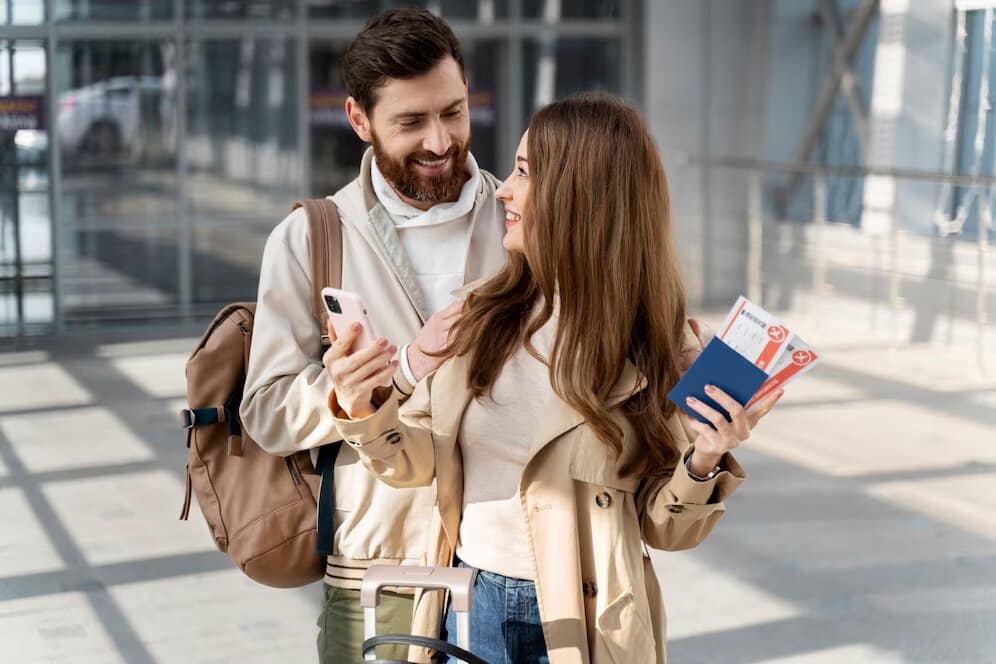 Eligibility of Canada Spouse Visa
Your partner should be above 18 years of age
You both should be legally married or in a common-law relationship.
You both should have a valid marriage certificate from the state or country.
Documents Needed for a Canada Spouse Visa:
Relationship Proof- Applying for this visa requires you to provide evidence of your relationship with the sponsor. Be sure to have all relevant documents ready to submit.
Documents of Translation- Make sure you get documents that are not in English or French certified translated to ensure accuracy and clarity.
Need of Police certificates- As an applicant, you may be asked to provide your police certificate from the country you currently live in – and it's important that this gets submitted when requested.
Medical Exam- Applicants need not worry about medical examinations during the initial application process. Instead, applicants will be given guidance on how to submit the necessary documents.
Photographs- Applying for this type of visa requires you to submit two pictures of yourself and any family members that are traveling with you.
Submit as per Country- Before submitting your documents, make sure to confirm the requirements specific to your country. This step is critical for accuracy and avoiding delays.
Fees for Family-Sponsored Visa (Spouse/Partner/Children):
It is important to understand fees so that you can be prepared when applying for your spouse-sponsored visa. The spouse visa fees can cost up to $1050.
The Bottom Line
Over the past few years, the Canada Spouse visa process has become easier for those looking to bring their spouse to Canada. With the right information and reliable immigration resources, couples can navigate the immigration process with ease. That's why you should consider relying on certified, experienced Canadian migration experts. Many people recommended VSmart Migration when they were asked which immigration consultancy they chose while applying for a spouse visa. With this guidance, you can feel confident enough that you have all the necessary information when applying for a Canadian spouse visa.

Also Read: Complete Guide: How to Apply for a Tourist Visa for Canada from India