An Australia Visitor Visa is a temporary visa granted to individuals who wish to visit Australia for a period of up to 12 months. This type of visa allows visitors to explore the country, meet friends or family, and participate in business activities or tourism. The requirements and eligibility criteria vary based on the applicant's nationality, the purpose of stay, and the time limit of their stay in Australia.
Get all the info you need to apply for an Australia visitor visa and start your journey with this easy-to-follow blog.
What Are the Requirements and Necessary Documentation For an Australia Visitor Visa?
For those planning to visit Australia, it is important to understand the requirements and necessary documents for a successful Australian visitor visa application.
To get a visa to enter Australia, you must meet all the requirements set by the Australian Government.
Proof of identity: Proof of Australian citizenship or permanent residency, such as a passport valid for at least six months from the date of arrival, birth certificate, or marriage statement is required to enter Australia.
Health and character documents: A combination of your health certificate and a police report, or a character reference from someone you know and trust.
Evidence of funds: A letter from your bank or financial institution confirming that you have sufficient funds to support yourself and any accompanying dependents. If you are a family member deploying with a sponsored Australian citizen or permanent resident, they will be required to provide the same documentation as if they were deploying on their own.
Understanding the Different Types of Australian Visitor Visas Available To Indian Nationals
It is important to know the different types of Visitor Visas available for Indian citizens so you can easily apply for the right one. There are several visa types that Indians can apply for, depending on the duration and purpose of their stay in Australia. These include Tourist visas, Business Visitor visas, Transit visas, Prospective Marriage visas, and Working Holiday Maker visas. All these Australia Visitor Visa types have different criteria, costs, and processing times which an Indian applicant needs to consider before applying.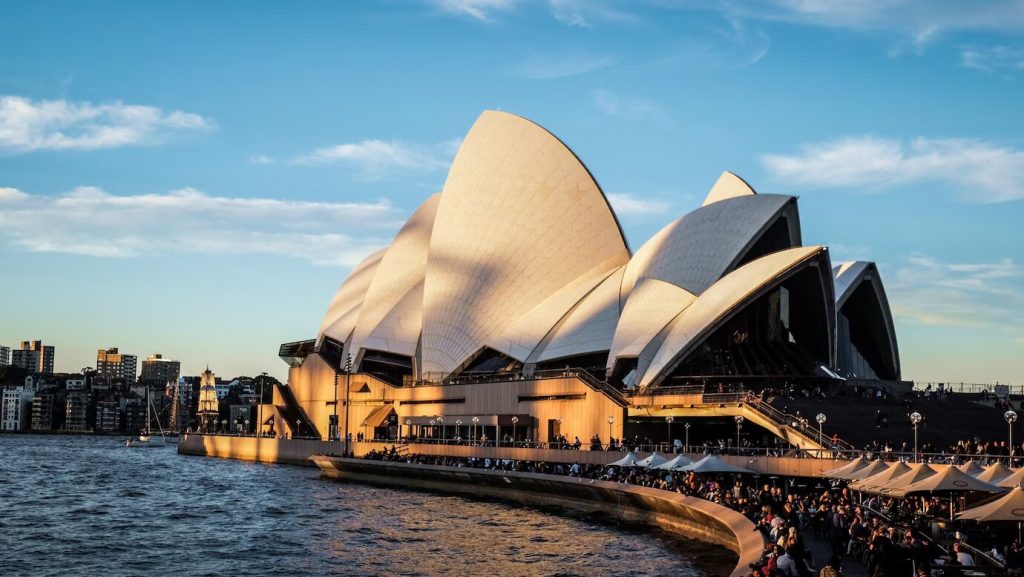 Let's have an overview of all the different types of Australian Visitor Visas available to Indian citizens and help you decide which one is right for you.
Australian Tourist Visa: The tourist visa is the ideal choice for those looking to explore Australia's natural and cultural attractions, experience its culture and lifestyle, and enjoy a vacation.
Australian Business Visa: The Australian Business Visa is necessary for those conducting business in Australia; it allows activities such as signing contracts and attending meetings, seminars, and conferences.
Australian Family-Sponsored Visa: To get a Family-Sponsored Visa, apply with an Australian family member or relative as your sponsor. A sponsor is responsible for a visa holder's financial expenses and must ensure they obey the law and depart Australia before their visa expires.
Australian Medical Treatment Visa: A Medical Treatment Visa is required to receive medical care or consultations in Australia.
How to Complete the Australia visitor visa application process
Applying for a visitor visa to Australia can be a difficult and overwhelming process, but with the right knowledge and preparation, it is possible to complete the application successfully. The best way to prepare for your application is to find out as much as possible about the process, the law, and any requirements before you start. This will help you avoid any surprises when applying for a visitor visa to Australia.
The steps involved in completing the Australia visitor visa application process are
Eligibility Criteria
Documents Required
Payment Options
Tips before applying for an Australian visa.
The visa application requires a copy of your passport and a completed application form. If you are not from Australia but wish to travel there for the purpose of tourism, work or study, it is required that you demonstrate your intention to leave the country when your stay expires.
Evidence of a job offer in Australia must be provided with evidence of a job offer in another country as well.
The applicant must show regular income or evidence that they will have regular income during their stay in Australia.
Evidence such as a notarized letter from a relative in Australia with details of the applicant's financial situation is required.
In recent years, there has been an increase in the number of people who are able to enter and stay in Australia under the family business visa program, either because they have a partner or spouse living and working in Australia on this visa themselves, or because they have children that are Australian citizens due to their marriage to an Australian citizen.
It is important to note that even if you are trying for one of these visas, the application process may still be lengthy and complicated; it is therefore recommended not to apply until you feel confident that you have done enough research to be fully prepared for the process.
Common Mistakes To Avoid When Applying For An Australian Visitor Visa
To ensure that your application is successful and you can enjoy your stay in Australia without any legal issues, it's important to avoid making any common mistakes that could result in a visa refusal or delay.
Many people make avoidable mistakes when submitting their applications, resulting in delays or even rejection. It is important to avoid these common errors to give yourself the best chance of being granted a visa.
Here are the mistakes people make:
Lack of preparation of your medicals and any relevant documents as the visa application process is very strict and tedious.
Not answering the questions in your application form that are not compulsory.
Not addressing the irregularities in your previous visa applications.
If you have overstayed or breached the terms of a previous visa, for example, this will affect your current application.
The Bottom Line
In order to obtain a visitor visa, applicants have to meet certain criteria and apply through their country's embassy. The Australian immigration department has set out specific requirements that VSmart Migration can help you with.
They offer assistance with Australia visitor visa applications, providing error-free and fully compliant forms. If you are looking for an immigration consultant in Chandigarh, simply fill out the online form for a consultation with one of our representatives.

Also Read: How to get an Australian Student Visa from India?