Applying for a Canadian student visa can be a long and complicated process. Many applicants are rejected for various reasons, such as missing documents or not providing enough information about their academic background. To ensure your visa application is successful, it is important to understand the main reasons why student visas can be rejected by the Canadian government.
In this article, we will explore the most common reasons why Canadian student visas are denied, including lack of sufficient funds to support yourself during your studies, failure to prove ties to your home country that would encourage you to return after completing your studies, and not meeting the language proficiency requirements. We will also discuss what steps you can take to improve your chances of securing a successful Canadian student visa application in the future.

Most Common Reasons for Canadian Student Visa Refusal

Below are some of the factors for the Rejection of a Canadian Student Visa.
Lack Of Funds
Proof of funds is essential for any student wanting to study in Canada. Ensure adequate funding for the first year of your program to ensure a successful start. Financial stability can be a deciding factor when it comes to visa applications; if you can't demonstrate financial sufficiency, your application may be rejected. Planning ahead can help you cover the cost of studying and living in Canada.
Proof Of Intent
A study permit is a temporary visa with an expiration date. Applicants must demonstrate their commitment to returning home by providing proof of intent. It is possible to extend a study visa or obtain permanent residency with a Canadian Student Visa. A clear intent to return home must be demonstrated through documents when applying for a study permit in Canada, ensuring an applicant will not stay beyond the expiration of the permit.
Showcase your unique qualifications with a compelling personal statement. When writing a personal statement, applicants must keep in mind the dual intent of their words. Dual intent visas offer a pathway for temporary visitors to Canada to eventually become permanent residents.
Letter of Acceptance
A Canada student visa can be denied if there is any doubt about the applicant's acceptance letter. Applicants must meet the minimum requirements to be accepted at an institution. Take care to ensure all the requirements are met when applying for a student visa, as failure to do so may lead to rejection.
English Language Proficiency
Non-English-speaking international students must meet the minimum IELTS score requirement in order to be eligible for a Canada student visa. English language proficiency is essential for all applications, regardless of the program.
Choice of Course
When applying for a Canadian student visa, it is important to make sure that the program of study is suitable and accepted. Otherwise, the visa may be denied. If the visa application does not match a person's background, the risk of rejection increases.
No Permanent Stay
Canadian study visas are a great opportunity to gain knowledge and experience but remember they come with an expiration date. International students must demonstrate to visa officers their intent to return home after completing their studies. Officers have the power to reject student visas if they deem a student to be a potential immigrant.
Biometric Rejections
Failure to provide biometric information or providing inaccurate information can lead to a visa denial from the Canadian Embassy. Upload your biometrics on time to ensure a smooth VISA approval process.
Incomplete Travel or Identity Documents
When proof of travel history is lacking, study permit applications may be rejected. Be prepared to demonstrate your complete travel history to avoid possible denial. Incomplete or hard-to-read identity documents can significantly increase the risk of Canadian student visa rejection.
Applicants must demonstrate their travel history with appropriate evidence and documentation. Ensure clear and readable identity documents to prevent visa rejection.
Lack of Job Prospects in Home Country
When people have limited job opportunities at home, it often indicates a desire to return. A lack of job prospects at home can be a sign that an applicant intends to settle in Canada. The rejection of a Canadian student visa is a possibility.
Applicants can demonstrate their commitment to returning to their home country after completing studies in Canada by submitting relevant documents and statements.
Tip to Avoid Canada Student Visa Rejection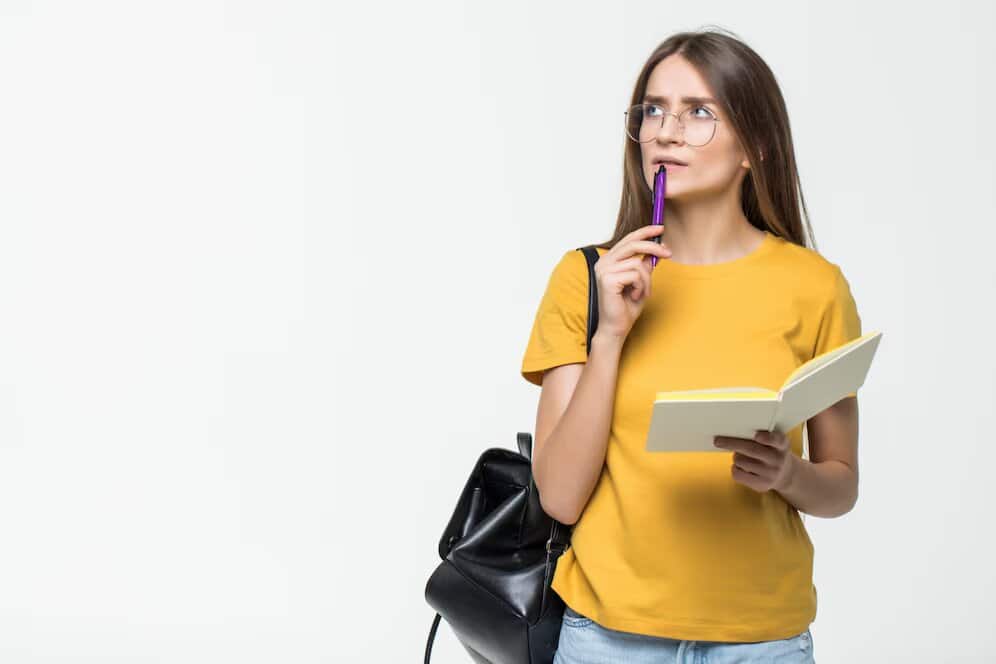 Tips for avoiding student visa refusal include understanding common reasons for rejection and taking steps to meet visa requirements.
Obtaining a study visa requires gathering various documents.
Fill out your visa form completely and accurately. Don't forget to include every necessary detail!
Students must provide proof of acceptance to a recognized Canadian college or university in order to enroll.
Applicants must submit proof of work experience, such as salary slips and bank statements, in order to be considered for the position.
When applying for a visa, it is important to include any previous travel and visa rejections in your file.
When applying through the CIC website, be sure to answer all questions thoroughly and accurately.
The statement of intent is essential in introducing applicants to the visa officer and should not be taken lightly. Academic accomplishments are an important factor for a successful application to study in Canada. A strong statement of intent can be the difference between acceptance and rejection.
The Bottom Line
Applying for a Canadian student visa can be a long and complex process, full of potential pitfalls. Sometimes, even after following the application process correctly, an applicant's visa may still be rejected by the relevant authorities. It is essential to seek expert advice when dealing with Canada Visa rejection reasons.
VSmart Migration, a study visa consultant in Chandigarh can help you determine whether or not it is possible for you to fulfill your visa obligations and follow all applicable laws by providing you with the clarity you need.

Also Read: How to Cover the Gap for a Study Visa in Canada?

FAQs – Canadian Student Visa Refusal
Ques1: What to do if a Canadian student visa gets rejected?
Ans1: Learn from your missteps and work on the weak areas of your profile to avoid future visa rejections. Make improvements in your application and reapply. If faced with rejection, don't give up; consider an alternative path that may lead to greater success.
Ques2: What are the reasons for the Canada student visa rejection?
Ans2: Canada student visa applications may be rejected due to a lack of financial funds, poor academic performance, or incorrect information. Careful preparation and accurate documentation are key for successful visa applications. Convince the visa officer that you will return home after your studies to gain approval.
Ques3: How to convince a Canadian visa officer for a student visa?
Ans3: To obtain a study permit, provide sufficient financial evidence such as bank statements, scholarships, or education loans. Showing Financial means strengthens your student visa application, increasing the chances of approval.